Srikanth Venkatesh is the founder & principal architect at EcoMini Studio.
He is a 27-year-old licensed architect, interior designer, and a successful entrepreneur.
Srikanth holds a Master of Architecture, Building Sciences and Technology degree from the University of Illinois, Urbana Champaign, USA, a Bachelor of Architecture degree with University Honors from Ramaiah Institute of Technology, Bangalore, and a Diploma in Design. He has also completed courses in Business Management and Entrepreneurship.
Despite his young age, Srikanth has experience in all phases of the project cycle. He has worked with reputed architects from across the world on various projects for multinational clientele like Google, Amazon, Cisco, Wipro, IHG, Tata, Toyota etc.
Business Scale Up
The company took off in 2020, and despite the pandemic situation, Srikanth was able to successfully establish his dream design practice in Bangalore, India – EcoMini Studio.
"We consider each of our projects as an opportunity to explore the limitless possibilities of our imagination and push the boundaries of design."
As the name suggests, the concept of minimalism takes centre stage in their creations while paying key attention to ecological sustainability and striking a balance between built and unbuilt spaces.
To them, the theory of form follows function takes a modern meaning in the creation of chic yet amiable spaces. Their design practice takes each of its clients on a collaborative journey by understanding their requirements and using sensory data to envision designs true to their philosophy.
Designers at EcoMini Studio maintain principles of order, symmetry, scale, and proportion along with the right combination of lighting, colours, textures, and furnishings in order to achieve success in design. Srikanth also says, the company only uses the latest design software, technology, and works in phases, thereby ensuring smooth workflow and efficiency.
The company is fully equipped to take up a variety of projects typologies and are currently involved in various design work in India & USA.
Views & Inspiration
Srikanth's biggest source of inspiration is his family. Coming from a family of entrepreneurs, he was always trained to pursue what he loves and make it a success story. The goal for him was not just to start a firm but to create a path of opportunity that over time can be moulded into a business proposition that can grow with dedication and passion.
Besides taking inspiration from family, he idolises Architects such as Mies Van Der Rohe and Frank Lloyd Wright, whose work he has studied in-depth and greatly appreciates as timeless masterpieces.
Srikanth's company believes in clear communication and trusted owner, architect, consultant, and contractor relationships to improve the creative process and provide remarkable results during construction. Their USP is ecological & minimalistic design solutions that are sustainable and future ready. They provide end to end project services and take pride in each project they execute.
A Personality Carrying Change
For a person to achieve success at 27, some qualities have to come from within. For Srikanth, it has always been his inclination towards creativity. Throughout his childhood, he has grown up doing visual arts, building legos, and scale models. After flying through his bachelor's and master's degrees in architecture, he knew it was just the beginning of a lifelong career.
"I gained work experience in some of the best design firms in the United States but knew that I would not be able to reach my full potential unless I worked for myself."
Therefore, post the pandemic outbreak, he decided to return to India to start afresh. He then invested his savings into his business, and with his family's positive encouragement, despite the odds of the economic downturn, he launched his firm.
"If we want something, we alone have to work for it. External factors do not matter."
Srikanth has won several awards, recognitions and has published in peer reviewed international journals. His reputation precedes him wherever he goes, and his humble, down to earth nature only compliments his design abilities.
On a concluding note, it is his advice to aspiring architects & designers,
"Control your confidence. Calculate your moves. It's okay not to understand everything in one go."
Featured Project example –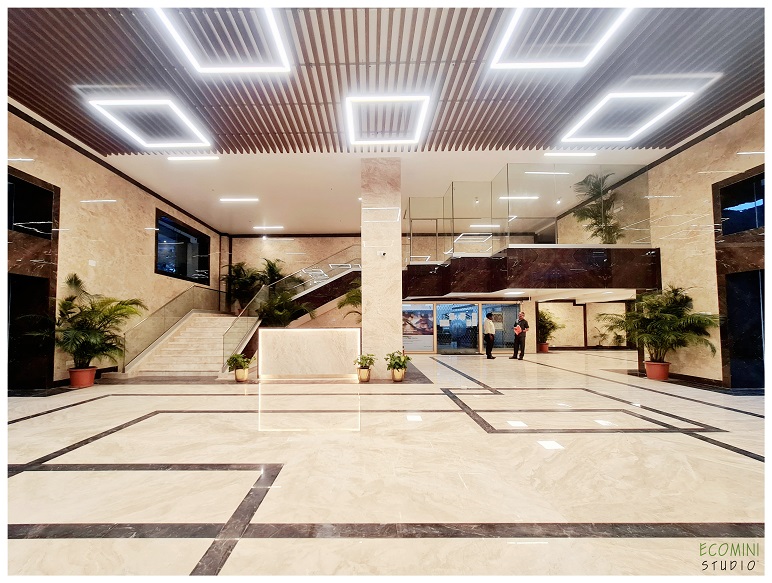 Client Testimonial – "Architect Srikanth has enormous passion for design. He has a lot of ideas and pays key attention to details, costing, and end user experience. I appreciate his enthusiasm in taking the project to successful completion despite several challenges faced due to the pandemic. I would definitely recommend him to anyone looking for a fresh approach to design."