Having founded the startup Champ Readers at the age of twenty-five, Sagar Azad Katheria proved that young people have a way of finding their way in the mesh of entrepreneurship. By the age of twenty-nine his venture is now clocking revenues of about a million rupees while his starting capital was about one lakh rupees.
What The Business Is All About
The company works throughout the length and breadth of India, promoting the works of young authors so that they can gain consistent readers who will appreciate their work. His Goal is to encourage a culture of readership at a national level. India has always been known as a place for countless stories, and he wants to revive that culture in today's times. A society can be reformed in a lot of ways if reading is encouraged on a comprehensive level.
From learning new things to gaining a perspective in life, reading leads society towards new dawn and this is what Sagar believes firmly. On being asked the USP of his business he says,
"Our USP is hidden behind our unique Motto, which is to push those authors who are facing antithetical circumstances in making their story reach a certain level of recognition."
His Personal Life And Struggle
Originally a native of Jabalpur, Sagar came to Kota with some of their friends at a young age. He used to work at Crossword initially where he learned that there is an absolute lack of sincere book promotional ventures in India and thus he got the idea of his startup there. The first event of Champ Readers was on 17th July 2016. His initial days were full of struggles. He had to search for a job constantly. In this journey, he learned the stories of many people who helped him realize that ultimately it is stories that help us survive life. He did not have the seed money and had to face a lot of troubles. But his persistent and zealous enthusiasm helped him thrive in the long run. He says,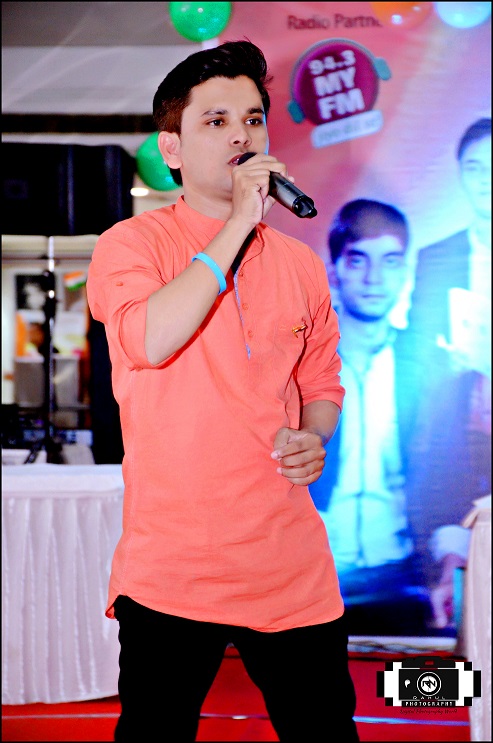 "I learned that if you have the courage to do something, no power of the world can make you lose. You will certainly and surely win."
His parents have always been his role models personally while professionally, he draws inspiration from none other than Sachin Tendulkar. He even won numerous awards for his achievements like the Award of Excellence from the Government Divisional Public Library Kota for promoting reading and writing on Aug.12th 2018, award as the founder of Champ Readers on 26th January 2019 by the district administration for the yearlong contribution as a start-up in community engagement through reading and writing promotion from Urban development Minister Shri Shanti Dhariwal and District Collector Kota Shri Mukhtanand Agarwal.
His Advice To Young Entrepreneurs
To budding entrepreneurs, he has to say that patience and perseverance is the key to success. Patience gives courage which in turn develops self-confidence, and these all factors combine to help an individual succeed in the journey of entrepreneurship.
His Future Plans
His future plans in his own words are, "In our near future we want to promote all the new authors who wish to promote their book, but they are not getting the right readers, Champ Readers Pvt. Ltd. is dedicated to helping every author of India who is working hard to promote their book and to gain attention over the story. We will try our best to keep on promoting the Authors. Soon we are planning to come with India's biggest E-Literature Carnival "The Indian Literature Carnival".
If the story inspires you, do share it with your friends and family & be their fountain of positivity! Don't forget to share your views and experiences with us in the comment section; we care for all of you!