Shweta Singh – Founder, Majestic By Shweta Singh
Incorporated in 2019, "Majestic by Shweta Singh" is a range of cosmetics that utilizes sustainable and recyclable materials. It is forecasted to impact international markets by becoming a market leader in the field of sustainable cosmetics. This particular startup has a strong focus on the environmental future of the planet, and have completed (on a contractual basis) agreements with local authorities across India and the UK to help ensure the environmental waste from this firm to be as minimum as possible – a first of its kind for any cosmetic start up. Furthermore, the venture will provide an incentive for any customer who drops their used packaging back to defined collection centers. As a result, it is going to be a brand with a difference that cares for Mother Earth.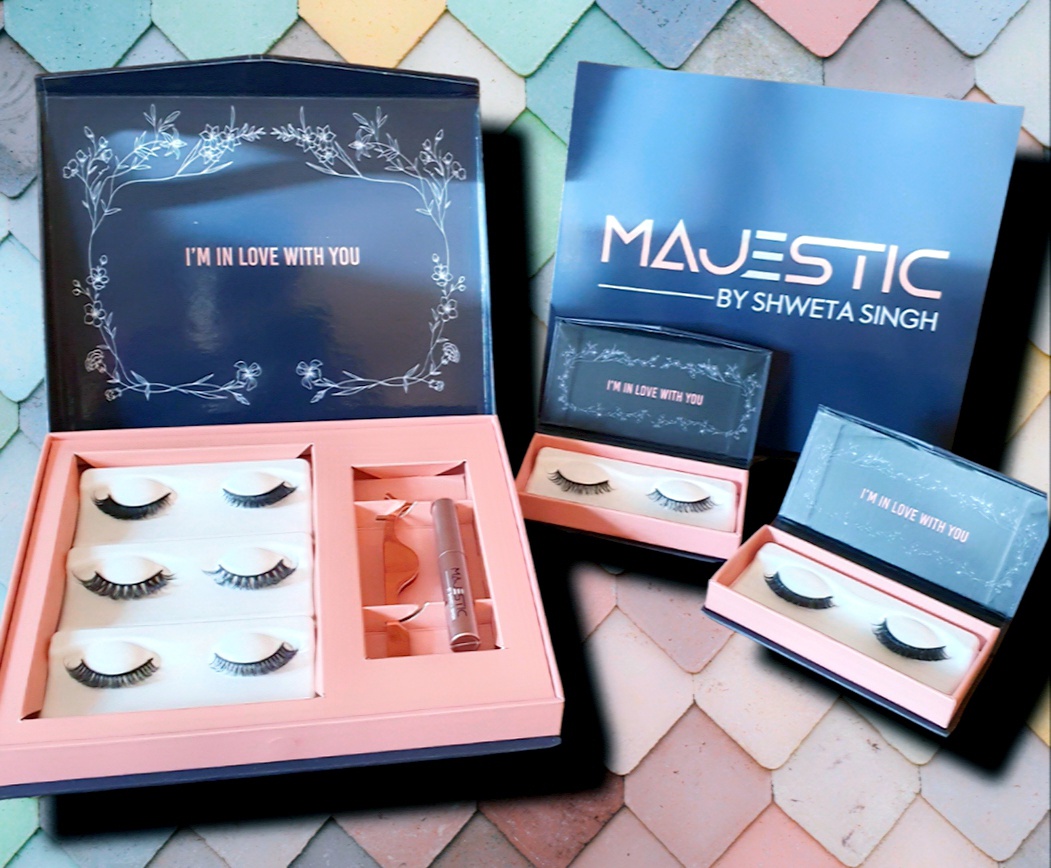 With a current turnover of over 10 Cr, in just two years, its founder Shweta Singh has obvious reasons to aim higher. She has always been a motivated and dynamic individual and has been inspired to continually achieve having been spurned on by her previous and hard-fought success. Having grown up in a rural part of India's northern hinterland, where she travelled miles to reach her school as well as carrying out back breaking work in the rural areas, Shweta learnt the values of hard work and the importance of education. This along with the eternal support of her single mother helped her develop a level of tenacity and flexibility to achieve the goals she set herself.
From being the first female gold medalist pilot of Uttar Pradesh, to being personally honored by India's esteemed leaders such as the late APJ Abdul Kalam and former PM Manmohan Singh, this encouraged and propelled her forward. After completing her decade long corporate career as a cabin services director in the Middle East which took literally her all over the world, she felt her calling as a social entrepreneur – a role where she could truly harness all the skills and experiences she has been fortunate to receive over her lifetime.
Shweta's venture is into socially aware cosmetic products that are affordable and targeted across genders and economic spectrums. Popular lines include magnetic eye lashes with associated eye make ups, lip stick and highlighters. Majestic invests heavily in their customer and potential customer buying habits and continually refreshes it's product inventory to spurn innovative trends. Her firm not only produces cosmetics, but shapes up dreams, aspirations and lifestyle for her audience. As a humanist, she feels that her work will help promote minority communities to be able to exist as and who they are, irrespective of their skin color, tone and gender.
On the company's future plan and prospect, Shweta reveals,
"The company is targeting further sales of £1m or INR 10 Cr by April 2023 with a dedication to invest over 5% of retained profits into other social causes in both India and the UK. The company is hoping to achieve super normal growth year on year via its online presence.
There has already been external funding interest in Majestic By Shweta Singh and the firm are also in detailed discussions with fund raiser's for their not-for-profit organisation, Navami Namastasaya Foundation which is making investments in the rural sector to help employ individuals in cottage industries as well as investments in upskilling rural populations in the field of textiles, with their vision SELF RELIANT RURAL INDIA"
Along the path of her success, Shweta, like any other entrepreneur had to cross the bridge of struggles and hindrances. She had to face challenges like many others would have when founding a startup, including those regarding quality of production, assigning budgets, and growing a robust team especially within the current climate of COVID19. Even during her growing up years, she had to face opposition for being a female within a feudal part of rural Hindi society in North India, and she faced opposition from male members of society with regards to enrolling in higher education, joining the Indian Armed Forces and moving abroad to pursue a career. However, her never-give-up attitude had put in rest all the oppositions and helped her to march ahead.
According to Shweta,
"I truly believe the will to succeed is what any person needs to find in themselves irrespective of their profession. Being single-minded about your goals and ambitions without causing disruption those who love and care for you, is a difficult balance to achieve. Therefore, the ability to be aware and present of those around you has helped me significantly."
As an entrepreneur, Shweta explains it is always important to remain strong both physically and mentally, so that one can handle challenges with ease. To all youngsters and want to be entrepreneurs, she has some practical tips – Passion Is not enough to succeed. No idea is bad. The combination of harnessing one's ability to intensely believe in their own ideas coupled with the need to be practical and to heed advise from professionals is an integral combination. Being a social entrepreneur has in no small way been influenced by Shweta's role as being the Brand Ambassador for IIT Delhi's Alumni Association for the Swachta Initiative.In the affirmative, Shweta informs that she was exposed to grass route entrepreneurs that inspired her to make her own vision a reality. No less integral was Shweta's experience working with the Hum Safar Trust : – An India Based NGO that promotes the rights of LGBTQ+ individuals. Here Shweta says she was enlightened by the vibrant individuality and remarkable resilience of people to be unique and treated equally.
Shweta Singh has a lot of credits to her name. She is the first female gold Medalist pilot from Uttar Pradesh to bag the prestigious Best Pilot Award at All India Vayu Sainik 2004. She is also the recipient of Governor's Gold Medal presented by former Governor Mr T.V. Rajeswar.
Shweta went on to be the winner of "Mrs India Worldwide North 2018" and "Mrs India Worldwide Fashion Icon 2018". As the chosen celebrity, she also graced the cover page of Lifestyle Magazine, Queens In Style August 2019 edition. Felicitated at the launch edition of Shades Of Woman Magazine as "Female Icon Of The Year 2019" as well as being "India's Shining Star 2019", awarded by Youth Development Board of India. Forever Star India awarded her as "The Real Super Woman 2020 award" and she was commended at the World Youth Summit 2021 in association with the International Human Rights Advisory Council where consequently she was bestowed with the "Inspiring Leadership Award for 2021"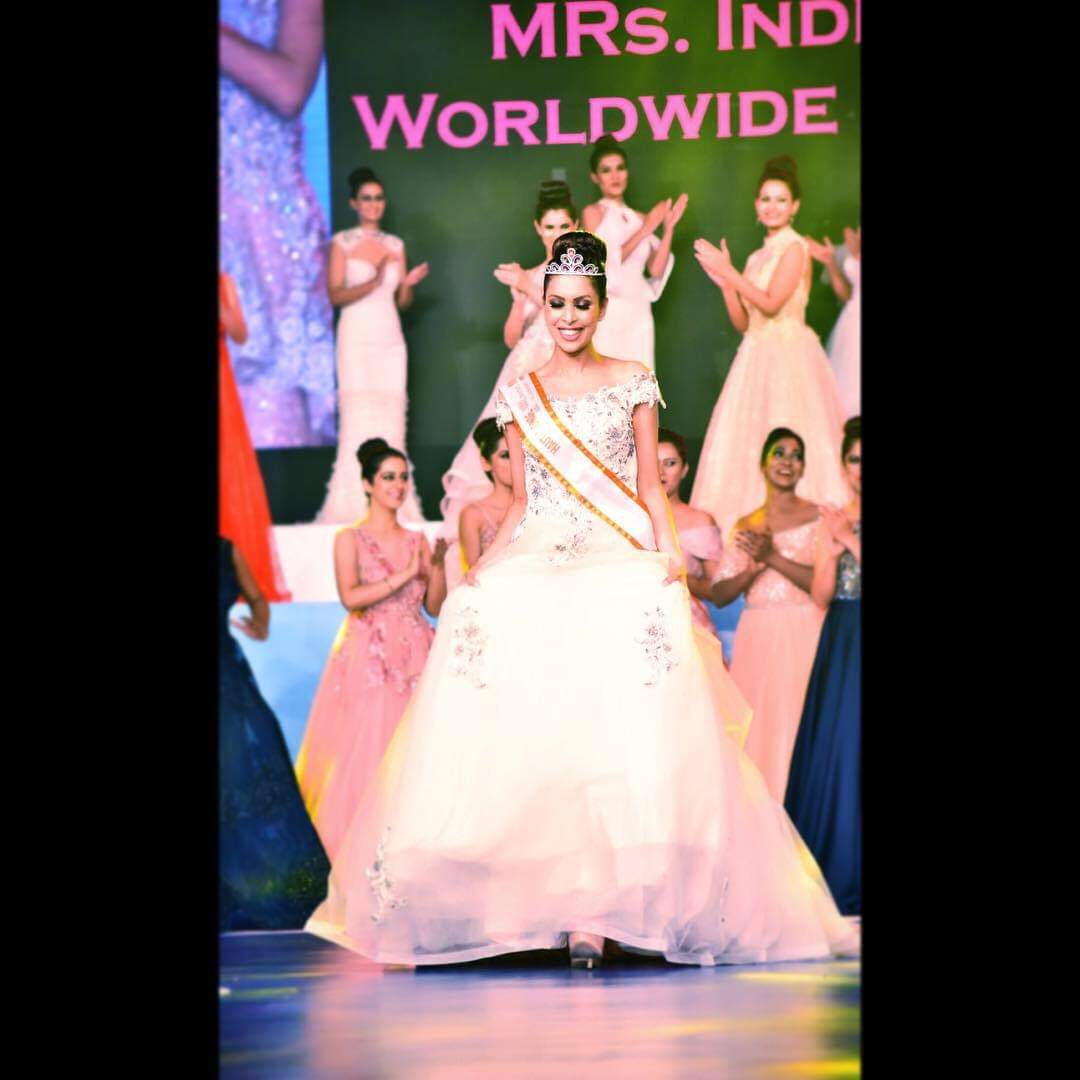 http://www.majesticbyshwetasingh.com/ (Beauty Cosmetics )
http://www.shwetasingh.co.in (Training Academy)