Without the nudge in the right direction, how far can a person go to make their dream come true? Of course, without a proper counselor, it is hard to advance in one's dream journey, but the exceptions are those charged ahead; nevertheless, with their head held high and eyes glimmering with passion.
One of the exceptions that continue to provide inspiration to many without is Mrs. Sargam Vimal Godhani. From scribbling artistic bricolage on a blank paper to turning into a national level, self-learned artists were very hard to achieve, but Mrs. Godhani did it nonetheless.
Hailing from a small town where no art school was nearby, she taught herself to teach others. From the days of childhood, being addressed with harsh criticism, she faced many roadblocks with shattering her belief. However, her zeal for proving the critics wrong made her emerge stronger than before.
With many awards under her repertoire that enunciates her mastery over art itself, she opened her own art school, Sargam Art Academy, so that no other children can be deprived of getting acquainted with the required aptitude for studying art.
What Inspired Her To Establish The Sargam Art Academy:
A path walked alone is longer and more challenging. The same goes for education. The right kind of guidance to navigate one in the right direction is something that is the core of teaching. Without having the basics of her necessities, Sargam Vimal Godhani walked her path alone, made her own choices, and managed to make it to the top.
However, to refrain from artistic talents going astray or rather getting lost in the world of commerce, she opened Sargam Art School. She understood the need to fill the gap between the lack of entrepreneurship in her small town and an art teacher's urgency. The need to preserve the potency of the cultural aspect amidst children was much asked for.
"When I was giving art education, I realized that there were so many talented children around me, and if they get the right guidance, they can achieve a lot from their talent."
The Man Who Kept Her Dream Alive:
Every person needs a rock on which they can rest without worry. It was her husband, Vimal Godhani, who became the source of solace she needed. Along with her family members, he kept her dreams alive as she continued to fight with hardship.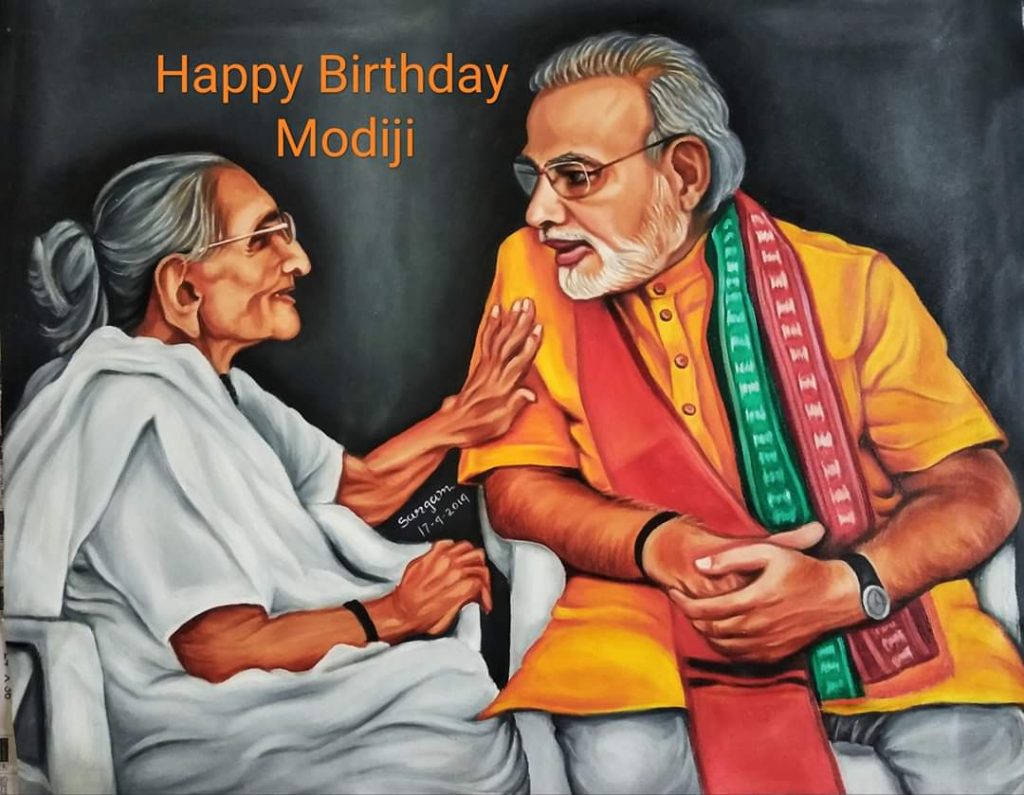 The journey of Mrs. Godhani became smooth sailing as she continued to ascend the ladder of artistic eminence, which landed her art piece at Mr. India PM Modi Mega National Art Exhibition 2019. As she continues to immortalize her concepts in the straight piece of canvas, Mrs. Godhani proceeds with finding new talents along her way to whom she can groom and help bud like a sunflower.
If you're inspired with this story, do share it with your friends and family & be their fountain of positivity! Don't forget to share your views and experiences with us in the comment section; we care for all of you!