Who thought that the striking of a pandemic can also positively impact the life of a simple person and make-up artist cum astrologer cum tarot reader, Ishita Agarwal! Yes! What you're hearing is true! This 27-year-old lady started a new business on 14th January 2022, right when the pandemic (covid & its variant omicron) attacked the world again & since then, she never looked back. Thanks to the fun, cherishing, bubbly & chirpy nature of Ishaa that she can reach the hearts of 100k+ people till now & her business stands out.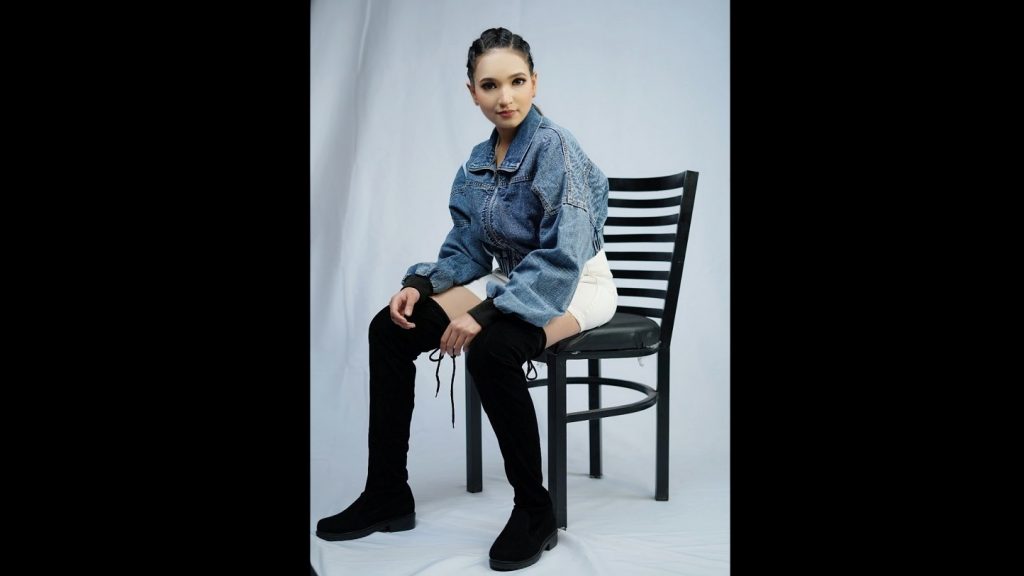 You might be thinking, what's exactly the profession of this woman now. Well! She's a philanthropist & also a budding creator, whose website has not taken much time to become famous among people. And, the credit goes to the optimistic & socializing nature of Ishaa. Ishita herself experienced the world & its phenomena where several people are spending each of their day in a melancholic state. Being realistic, she realized that she has a hidden power to influence people & take them out of this state with her positive words.
But, the moment she decided to start doing something about it, the pandemic hit the world. But, nothing could stop Ishita to reach her goal as she is a non-defeating woman. She started thinking about an alternative way to do it. And, just then she realized that she can make her positive vibes reach the minds of millions of people by developing a website & becoming a content creator. And, she proved her mastery in it. When asked about the secret of her success,
she said she has always tried to stay connected with the latest fads & hope, self-confidence, sorority, livelihood & entertainment are the 5 USPs of her business.
Earning money is not the only motive of Ishita behind this profession. Through this method, she also wants to reach & influence the minds of countryside girls who have never seen freedom in their life & have to spend their life agreeing on what the elders of their family said. She intends to shatter anything that acts as a taboo for them. She wishes to help any individual out of his/her depression irrespective of his/her religion, caste, social status, gender, etc. And, for fulfilling these desires of her, she has chosen content writing & positivity as her weapons.
And, the persons who served as idols for her in this noble intention, the persons from whom she got inspired in transmitting her positive thoughts are none other than the magnetic spellers cum content creators, Noor Afshan & Prem Vats. Though she had not met these persons in real, the charm, tone & optimistic actions of the contents of these persons have created much space in the heart of Ishaa.
Also, for engaging in such a profession, she has to persuade herself & her soul to follow her heart. This is because, initially, before starting this business she was worrying to upload her photos on social media in fear of the possibility of pain & sufferings from people's wrath, bullying, offensive comments (for being a girl), stalking, etc. But, these two people were a source of motivation for her & she overcame her fear.
When asked about her uniqueness as a businesswoman, she conveyed that her uniqueness is choosing the unique road from others, the road that may be long & less traveled but is filled with honesty. She never tried to reach millions of views of her website contents by purchasing the visitors through dishonest means. She tried to make her website popular by filling it with realistic & optimistic content that would automatically attract visitors to her site. Moreover, she always confirms that the content she is uploading to her site is in line with the trending issues & themes. These two strategies worked like a magic for her site & its contents.
Though she has not achieved any award for her effort till now, we hope that she receive many awards for her noble intentions & business strategies very soon. Best of luck to this lady for that.
(Instagram): Ishaa Agarwal
https://instagram.com/mizzface2014
If you're inspired with this story, do share it with your friends and family & be their fountain of positivity! Don't forget to share your views and experiences with us in the comment section; we care for all of you!