In a world increasingly shaped by technological advancements and changing demographics, entrepreneurs like Biswajit Baruah stand as shining examples of innovation and determination. Biswajit's journey from a childhood fascination with buses to becoming the Founder and CEO of Hive Sustainable Solutions, a forward-looking startup, embodies the transformative power of vision and perseverance.
A Passion Ignited: Childhood to Entrepreneurship
Growing up in Assam and later settling in Belagavi, Karnataka, Biswajit's passion for buses remained constant throughout his life. This passion led him to pursue engineering at KLS Gogte Institute of Technology in Belagavi. Little did he know that his childhood fascination would later intersect with his career as an entrepreneur.
Biswajit's journey took him through various roles, from being a mentor and director for the Bengaluru-based startup 'Bus-Bucket' and 'Ozobus' to working as a consulting editor for a renowned commercial vehicle magazine. However, it was his burning desire to create lasting change in the bus industry that drove him to found Hive Sustainable Solutions in 2021.
Creating Sustainable Solutions for Public Transport
Hive Sustainable Solutions, based in Belagavi, is at the forefront of transforming the bus fleet operations landscape in India. The startup offers a subscription-based platform that caters to the needs of different stakeholders in the public transport sector. Biswajit's deep understanding of the industry and dedication to sustainable mobility have led to the creation of several innovative products.
The company's approach centers around a three-pillar theory: addressing the concerns of bus fleet operators, passengers, and bus crew. Hive's subscription packages, such as Crew Plus, Senior Plus, and Fem Plus, focus on enhancing the well-being of bus crew, ensuring the safety of senior citizens and women travelers, and offering an integrated and secure mobility experience.
Impact on Society and the Market
Hive's approach resonates strongly with the need for enhanced safety, convenience, and sustainability in India's public transport sector. By catering to the concerns of bus crew, women travelers, and senior citizens, Hive is redefining the industry's standards and highlighting the significance of holistic mobility solutions. These efforts are already making waves, as evidenced by Biswajit's receipt of prestigious awards and recognition.
Biswajit's Unique Vision and Approach
What sets Biswajit apart is his unwavering commitment to values-driven growth. He emphasizes the importance of ethical entrepreneurship and encourages others to follow suit. His journey reflects the notion that personal growth and professional development are intricately linked, and ethical foundations can elevate an entrepreneur's impact on both the market and society.
Biswajit's belief in understanding the industry deeply and his penchant for solution-oriented thinking have paved the way for Hive's success. Through meticulous research, case studies, and direct engagement with end-users, he has identified the critical pain points and inefficiencies in the bus fleet operations landscape.
Championing Ethical Business Practices
For Biswajit, entrepreneurship is not merely about economic growth; it's about leaving a positive mark on society. His values-driven approach is underscored by his dedication to creating a better ecosystem for drivers, passengers, and the general public. By striving for excellence and ethical conduct, he epitomizes the adage that values are not just abstract concepts; they are tools for real-world transformation.
Advice for Budding Entrepreneurs
Biswajit's advice for budding entrepreneurs echoes his commitment to values, ethics, and perseverance. He encourages young minds to be dynamic and innovative while emphasizing the importance of understanding their industries thoroughly. He believes that by blending professional expertise with ethical principles, aspiring entrepreneurs can create sustainable change and contribute positively to society.
Recognitions and Awards
Biswajit's dedication and innovation have not gone unnoticed. He has received several awards that reflect his impact on the industry and society:
Indian Achiever's Award 2022 – Promising Start-Up Award.
Global Pride Award 2022 – Creative Business Award.
India Icon Award 2023 – Sustainable Transport and Smart Mobility in Karnataka Award.
Global Business Achievement Award 2023 – Most Emerging Business Personality of the Year Award.
Integrated Achiever's National Conclave and Awards 2023 – Man of Excellence Award.
India Excellence Award 2023 – 'India's Exemplary Smart Passenger Mobility for Women Safety and Security'.
Global Pride Award 2023 (2nd Edition) – Innovative Business of the Year Award.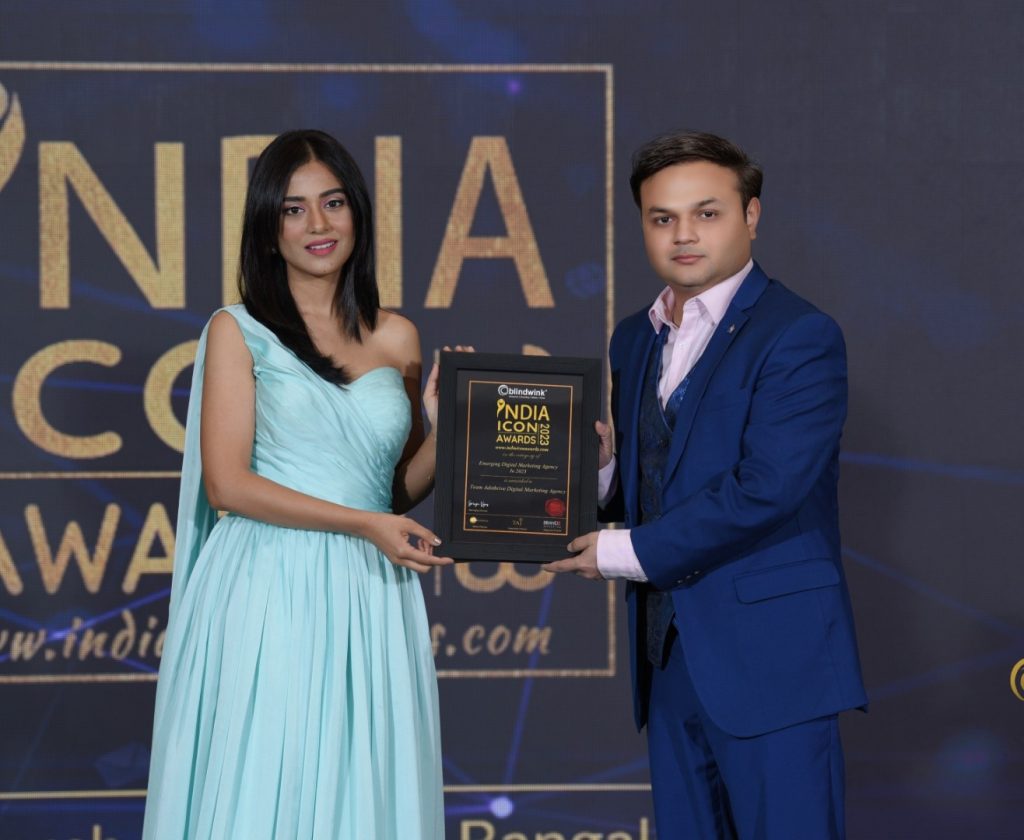 Biswajit's story is a testament to the potential of combining passion with purpose, and his journey from a childhood fascination to a pioneering entrepreneur illustrates the boundless possibilities that emerge when one is driven by ethical values, dedication, and an unyielding commitment to bettering the world around them.
About Company : Hive Sustainable Solutions
Hive Sustainable Solutions is a step towards a sustainable future in the arena of mobility and public transport sector. Through Hive, we are trying to establish a foundation and a platform where in the passenger mobility, the fleet operator and the crew management gets a better domain through a continuous development process through our dedicated services, on a subscription basis, where in we are catering to help and provide round the clock care and solutions to improvise for the betterment of the services.
Mission : To make India, the leading epitome of Sustainable Mobility in the field of Public Transport Solutions following ethical professionalism and giving dedicated services to our clients and customers.
Vision : To work collaboratively towards a Sustainable future with fellow peers with an unified vision of a developed public transport ecosystem through public support and cooperation.
Our Sustainable Solutions for the Bus Industry of India :
Crew Plus :
Crew Plus is a sustainable solution package from Hive, which includes Bus Crew Well Being on the forefront. Bus Crew are the driving force of the Bus Industry, and they carry a responsibility of not only driving safely on road but also ferrying the lives of passengers on board the bus with utmost care and responsibility.


Hive have been trying to address issues like Driver Health and Driver Fatigue, which we believe are some prime causes of unfortunate mishaps both on road and off road. We are trying to ensure the driver safety not only by giving
adequate informative technical training, but also taking care of drivers, by ensuring proper diet, rest and taking care of their health by carrying out medical tests on regular basis.
In order to get collect real time information, Hive spoke to many Bus Crews across India, through its case studies to know the reality on ground and thereby find solutions of driver and bus crew problems and issues by addressing the core issues, which often go unheard of.
We will be also conducting Safe Driving Refresher Courses in collaboration with our partner fleet operators, to brush up the safety norms from time to time. We believe a regular interaction with the Bus Crew will not only help to minimize the communication gap between the Bus Crew and Operator Management, but it will also facilitate a more trust building platform to carry on the fleet operation in a more streamline way.
Hive wants to a bridge between the Bus Crew and the Operator Management in order to enrol better service operability thereby improving the driver and bus crew life ensuring a safety and holistic approach in their betterment.
Lack of adequate rest and sleep, is what we observed to be most deprived of on the bus crew point of view. We are focussing much more on that perspective too, in cooperation of the bus fleet operator.
Senior Plus :
Senior Plus is a special customized package for the elderly and Senior Citizen Category of the Passengers.
As we age, travelling becomes a matter of concern for both the senior citizen and their families who do have constant worry and concern about the elderly when they are travelling. Concerns about their limited mobility, medicines, eye-sight are common factors which do affect any individual when they age.
Hive wants to change this perspective, where-in we are thinking of dedicatedly taking care of the elderly on board the buses, and also being concerned of their mobility needs during boarding and deboarding the buses during their travel schedule.
We are planning to further give customized solutions for their well-being on board their buses, which will include their health concern and medicine concerns thereby ensuring their safe and comfortable travel on board buses in India.
While, Hive was involved in the Pan India Case Study regarding betterment of Senior Citizen Services on board buses in India. We met many elderly people in Bus Boarding Points, who showed concerns regarding our initiatives and shared their own point of view with suggestions and solutions. On board toilet and rest
room inside the bus, was one of them, and concerns regarding the cleanliness of road side rest stops enroute, was another. We are in constant talks with the bus fleet operators about implementation of better services to the elderly and we hope we will able to bring a change in the society for the betterment of the travelling senior citizens in India.
Fem Plus :
Fem Plus is a women friendly package for the travelling women. Women safety, security and travelling convenience is of major concern in a country like India. Hive cares for the travelling lady, by its concern for the women passenger, during boarding and deboarding the bus.
We are mandatorily stressing the OEM bus industry and even the Bus Fleet Operators Pan India for introduction of Panic Buttons on board buses, for Women Safety.
Our dedicated Women Only Team consisting of female officials and workers will take care of the women passenger needs on the priority. We are also in discussion to introduce women only dedicated hotline numbers in case women passenger need or feel the need of emergency assistance during a bus journey.
This revolutionary package will not only change the way, women travel on board buses in India, but it will also bring a sense of awareness within the Bus Community in India about Women Safety. Our other initiatives will also include introduction of Women Only Lounges and Baby Rooms in future.
Website :www.hivesustainablesolutions.com