In the sprawling state of Gujarat, where traditions and modernity intertwine, a beacon of hope emerged in 2005 with the inception of Maa Kaamal Foundation. This remarkable NGO, founded by Dr. Anilkesar, embarked on a mission to empower women, particularly in tribal regions, and provide them with the tools to lead fulfilling and self-reliant lives. Driven by a tragic loss and fueled by a vision of transformative change, Dr. Anilkesar's journey as a social entrepreneur is a testament to the power of compassion, determination, and the pursuit of a noble cause.
Dr. Anilkesar's background as an electrical engineer and a Doctor of Naturopathy equipped him with a unique blend of skills that would later shape the trajectory of Maa Kaamal Foundation. In 1998, he faced a devastating personal loss when his younger brother, Deepak, passed away. This profound event proved to be a turning point in Dr. Anilkesar's life, sparking the desire to honor his brother's memory by making a tangible difference in the lives of others.
Thus, in 2005, at the age of 26, Dr. Anilkesar founded Maa Kaamal Foundation as a tribute to his late brother. The foundation's core mission was to uplift and empower women in the most marginalized communities, particularly tribal villages, through vocational training and holistic care. Armed with a compassionate heart and a keen engineering mindset, he set out to make a meaningful impact.
Over the years, Maa Kaamal Foundation has evolved into the most prestigious NGO in the state, celebrated for its transformative work in women welfare and healthcare. The foundation identifies and mobilizes deprived and needy girls in far-flung tribal villages, providing them with vocational nursing programs. What sets Maa Kaamal Foundation apart is its unwavering commitment to not just train these young women but also ensure their financial independence during the process.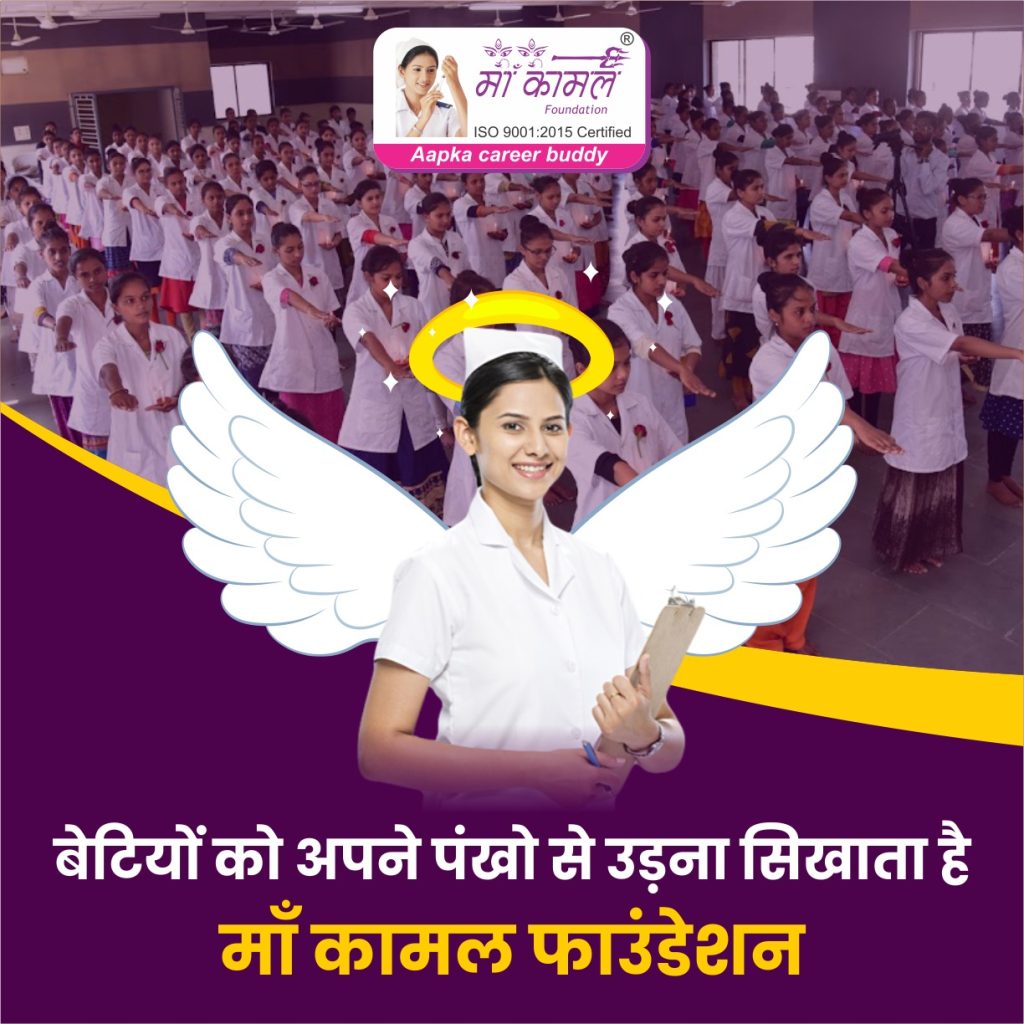 A unique aspect of the foundation's approach is providing stipends to trainees during their clinical practices. This crucial support ensures that the girls do not have to rely on their families for financial assistance, allowing them to focus wholeheartedly on their training. By offering government-approved certification courses at affordable fees, the foundation further empowers the girls to pursue a career in nursing without financial burdens.
As a result of Maa Kaamal Foundation's tireless efforts, over 7500 tribal girls have completed vocational training and are now proudly serving as nurses in various hospitals. Their success stories not only illuminate their own lives but also have a profound ripple effect on their families and communities. By bringing the deprived class into the mainstream of society, Maa Kaamal Foundation has initiated a wave of positive change that continues to resonate with each passing day.
Beyond vocational training, the foundation conducts health awareness workshops in high schools, reaching out to countless adolescents. These workshops equip the young minds with essential knowledge about health and wellness, empowering them to lead healthier lives and make informed decisions for their futures.
The impact of Maa Kaamal Foundation on the market and society is nothing short of extraordinary. It goes beyond just providing vocational training; it instils hope, self-reliance, and dignity in the lives of those who have been forgotten by society. These once-marginalized girls are now saving lives daily, ensuring a brighter future not only for themselves but also for the generations to come.
Dr. Anilkesar's inspiring journey as a social entrepreneur reflects his unwavering dedication to the welfare of others. Drawing inspiration from his mother, he instils ethics and values into the core of his organization, creating a nurturing and compassionate environment for both the beneficiaries and the team.
However, the journey of Maa Kaamal Foundation has not been without its share of struggles. The foundation faces continuous financial constraints, as it deliberately abstains from collecting donations. Dr. Anilkesar firmly believes in making the beneficiaries self-reliant rather than fostering dependency on external aid. But through perseverance and strategic management, the foundation has managed to sustain itself and maintain the quality of its services.
As the organization looks to the future, its vision remains steadfast: to help as many needy individuals as possible. The commitment to empowering women and spreading health awareness continues to be the driving force behind Maa Kaamal Foundation's ever-expanding endeavours.
In a world that often seems plagued by its troubles, Dr. Anilkesar and Maa Kaamal Foundation stand tall as a beacon of hope, illuminating the path to a brighter, more equitable future. Their success story is a testament to the transformative power of empathy, selflessness, and the unwavering pursuit of a greater purpose – the empowerment of lives, one step at a time.