With multiple talents in hand, Anaisha Vijayvergia has always had a thing for storytelling and dancing ever since she was three years old. Her parents saw the potential in her, and both Laveena and Puneet Vijayvergia set their minds to putting all their efforts into polishing little Anaisha Vijayvergia's skills.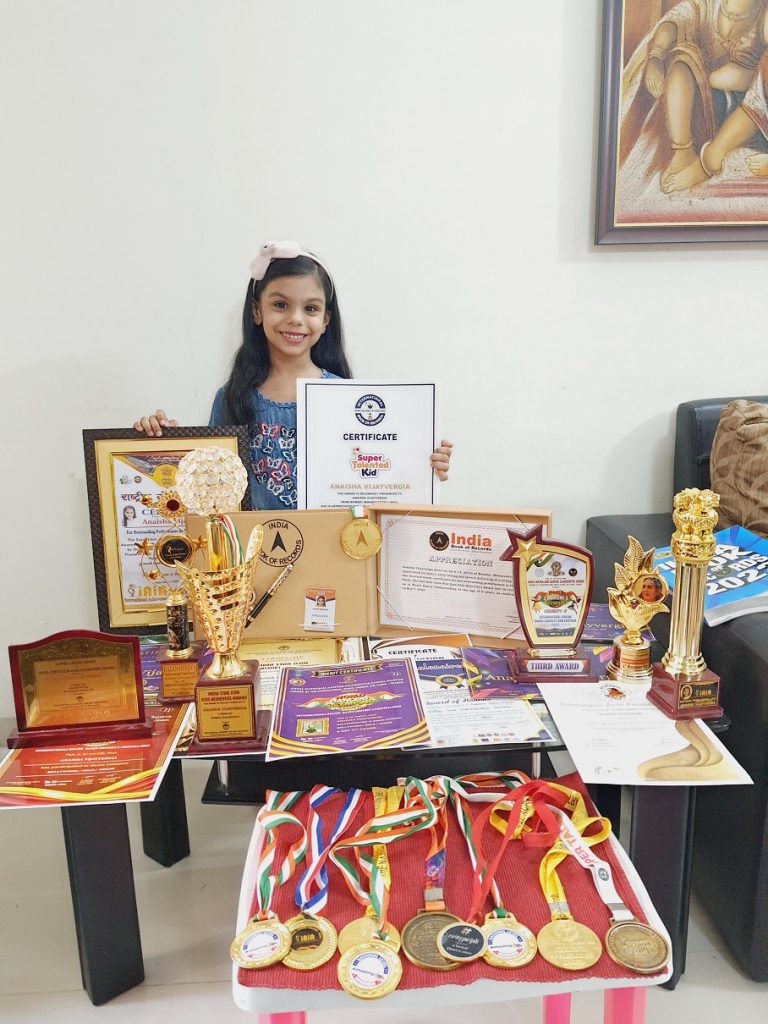 Soon Anaisha Vijayvergia started winning several awards in Storytelling and Dancing at the National and International levels. Today, she's well-known in India as the 6-year-old talented child who hails from the city of dreams, Mumbai.
Anaisha Vijayvergia is now a part of the Book of Records for her Dance, Solo, Speech, and Storytelling skills. Moreover, the sparkling girl has also been selected as a Super talented kid by the International Book of Records. On top of that, Anaisha Vijayvergia has made her parents proud as she's been conferred with Pratibha Samman Bal Ratna Award by MVLA trust.
Anaisha Vijayvergia's list of achievements doesn't stop here. This little girl has also gotten her name entered in the Vajra World records, and she holds the nomination as the awardee of the "Multi-Talented Genius kid of the year 2022" award by International Kalam Global awards by Kalam World records.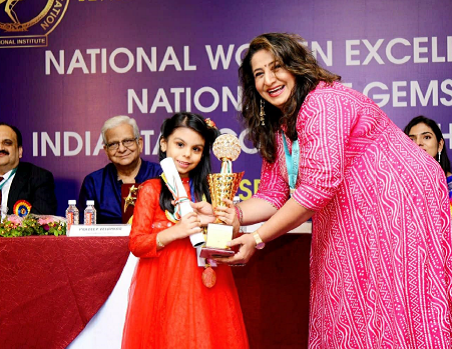 In her journey as a 6-year-old multi-talented girl, Anaisha Vijayvergia has won various awards in her name. Her article also got published in Newspaper Patrika, Udaipur edition. The article highlighted her achievements, and it is really commendable how a little girl has won so many hearts with so much talent. The credit also goes to her parents, who did not ignore her talent and helped her polish her skills to become the shining & rising star that she is today.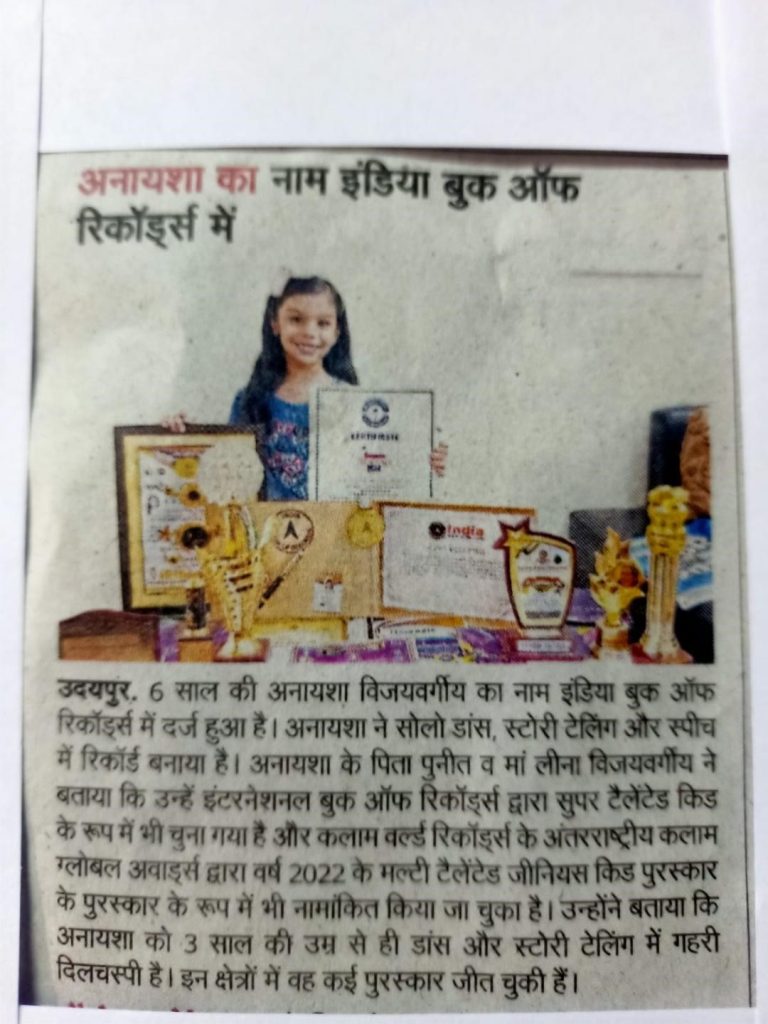 Link of her video on you tube