Suraj Gudhka – Founder, Aditi Enterprise, Mumbai
Established in 2021, Aditi Enterprise is providing commercial and residential design solutions to its clients since inception. They not only provide designs but also have their own team to execute the same. They are known to provide the best innovative and creative design which are economic to execute and fits client's budget. Suraj Gudhka, the founder of this design firm is an engineering graduate and a certified digital marketer with an extensive experience in executing creative and innovative designs. He has worked in several industries like hospitality firm, marketing firm, IT sector, product manufacturing firm, aluminium fabrication firm etc. This versatile work experience has helped him understand interior designing in better way. In Mumbai where buying space is very expensive, Aditi Enterprise works on providing its clients with compact designs, proper storage area and luxury stylish feel.
Being born in Gujarati community it was very obvious that sooner or later he would start with his own venture or join his father's business (grocery store). Initially, he started as a freelancer and collaborated with interior designers, while working for them as contractors before starting his own firm as an aluminium fabricator and worked with several HNI clients like actors, singers, builders, hoteliers etc. Slowly started expanding the business in civil carpentry domain. Currently his firm takes complete interior projects of commercial as well as residential setup and are an expert in aluminium fabrication.
Suraj feels that understanding his client's requirement is the biggest USP his enterprise offers. They thoroughly get to know the customers' need and accordingly suggests design with proper technical study on its quality, execution, life span, structure, strength etc. This also gives the client a trust and confidence.
He never favoured a monotonous life. 9 to 5 job was something he never liked. He always wanted to be financial independent and have control over his lifestyle & schedule. Hence, started his own firm in interiors. Any entrepreneur's life might look enviable, but initial years are not that easy. It's extremely easy to get discouraged when something goes wrong or when you're not growing as fast as you'd like to. Self-doubt creeps in, and one may feel like giving up. When starting a business into interiors there were several problems like finding the right team to execute the work properly, understanding the quality of product being used etc. To overcome all these hindrances, he personally kept exploring different markets, and researched on designs etc.
The basic ingredients to be a successful entrepreneur is the courage to face rejections. Identifying the right opportunity and tapping on to it, also helps gain momentum. He noticed many designs were great but had many flaws in storage and daily usage. Many a times client struggle in finding the right and skilled labourers. These two major parameters were opportunities to enter this industry so they started providing space saving designs which were helpful in daily life and hired own team to execute the same. All under one roof.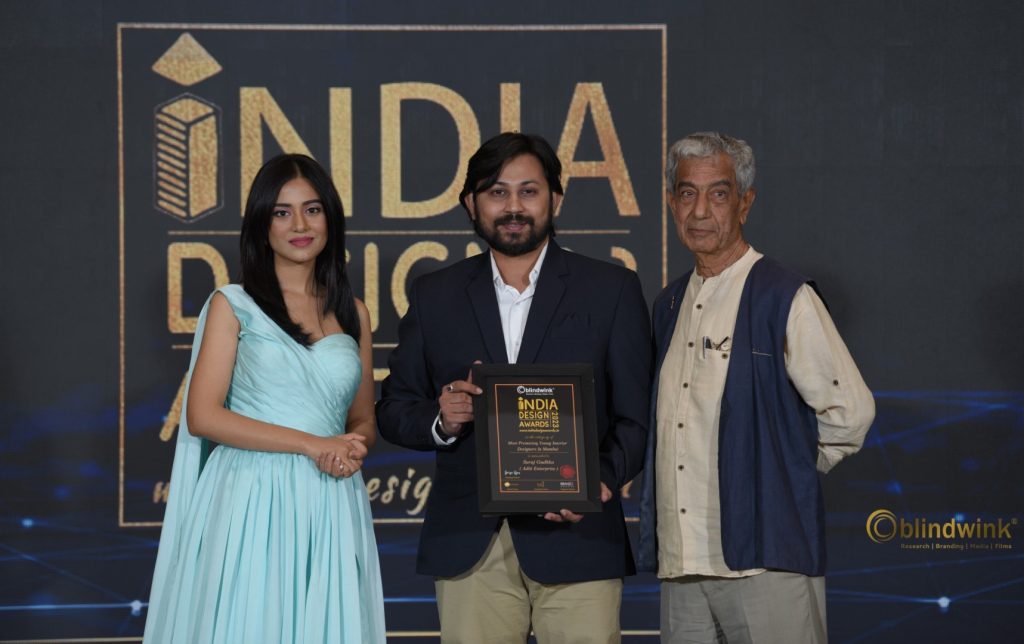 According to Suraj, "Entrepreneurship is all about continuous learning. It teaches us to have self-trust, build a reliable & loyal team with whom you can complete the journey. However, hard work pays and there's no shortcut to success."