Kaushal Kumbhat – Managing Director, Chai Craft
Chai Craft is a Kolkata based set-up that started its incredible journey in 2019 to satiate tea lovers' quest for quality brew across a varied range of flavours and fragrances, which are handpicked leaves from their own verdant tea gardens in Darjeeling, Assam & Dooars. It's a fully integrated tea company that deals with growing tea, manufacturing and processing it, followed by packaging. Chai Craft owns 4 tea gardens which manufacture black CTC tea, black orthodox tea, green tea, white tea, oolong tea etc.  All black and green teas used in chai craft are from single grade high grown tea leaves grown in our own tea estates. No artificial flavours or colours are being used in any of these teas. All the ingredients used are 100% natural.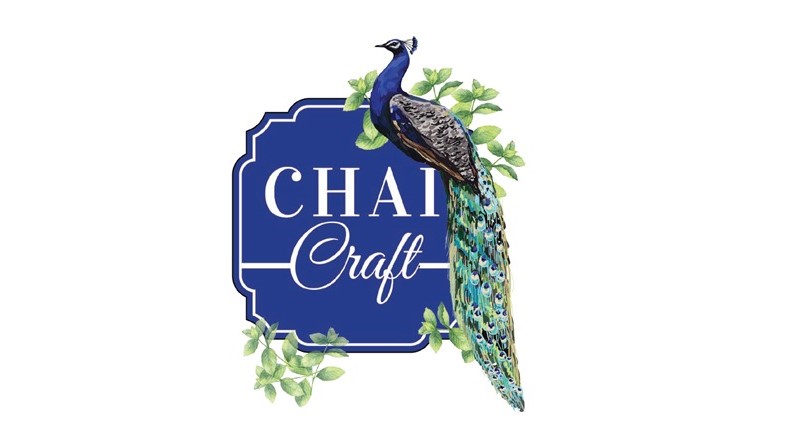 In just a short span of time since its inception, Chai Craft is making all the right noises to be noticed by the tea lovers across the nation. Their teas are crafted in smaller batches ensuring freshness and flavour. The entire cycle from manufacture to retailing is compressed to 35-45 days compared to other brands where teas are 8-10 months old. The blends are finalized after several rigorous phases of tasting, refining and re-tasting. Chai Craft's Ayurveda based wellness teas are scientifically blended with numerous herbs, barks and roots to provide health benefits and fight ailments and diseases.
Kaushal Kumbhat, the Managing Director of Chai Craft, is a dynamic entrepreneur who is also India's youngest CA and holds an MBA from the University of California, Berkeley. He recently graduated from the prestigious OPM program at Harvard University. Before starting his own venture, he was employed with HSBC as an investment banker, followed by which he had set up his own Investment Banking company which successfully helped several corporate houses in resource raising and management.
With a mission to make great tea available to every citizen of India, Chai Craft has introduced several innovations, driven by technology, so as to rise above the clutter in a crowded market. From state-of-the-art manufacturing and storage facilities to robust distribution strategies, they have come a long way in a short time. It has integrated from end to end, from growing and manufacturing teas to getting them into the consumer's kitchen. According to Kaushal,
"Mindful of our social responsibility as well, we have rolled out the Chaipreneur and Chai Craft Cares programs that will enhance the living standards of people who work directly with us as well as the communities in which they live."
All their teas are certified organic, RainForestAlliance and Trustea certified in recognition of their sustainability practices, and are also compliant with HACCP and ISO:22000 norms. They have recently also been awarded GMP certification and are registered with the US FDA. Currently available on all major e-commerce platforms like Amazon, Flipkart, CRED, Healthmug, JIO, 1Mg, Meesho, Dhani, Wellcurve, Smytten etc. And is exported to the UK, the US, Singapore, Australia and Hong Kong.
Even though today Chai Craft has created great equity in the market, the start wasn't that easy. The pandemic hit them hard almost immediately after the launch. The tea estates were also closed down for almost 3 months as per lockdown norms. Offices and packaging operations were closed for even longer and reopened only after 7 months. This period was used to strengthen their processes, invest in infrastructure and create robust teams who, working remotely, could help in gaining traction rapidly. A highly qualified CTO was onboarded who helped plan the entire digitisation journey and ensured that the firm is future ready. Simultaneously, a customised ERP program was implemented that helped the company track teas from the moment they are manufactured to the time they reach the consumer. This enabled to reduce bottlenecks and delays in every process and helped optimising the product cycle.
Being recognized as "Emerging Business of the Year" by MSME Govt. of India and achieving excellence in tea farming by Asian Arab Trade Chamber of Commerce, itself is the proof of success for this Kolkata firm. We wish all the success to the Chai Craft team, so the future becomes more prosperous.