Priyanka Saha, the owner of Thought Factory, is a 34 years old woman successfully running an agency that provides expert solutions in events, PR, social media, management, animations, and all other audio-visual mediums.
She was born into a humble Bengali family. All along in her life, she has seen her father run a small business. Even when luck was not on his side, she saw her father never gave up and kept working harder than ever to keep his business alive and provide for them.
Seeing his determination and love for his business, she was inspired to do something of her own. Working in the media and events sector for a multinational company from Delhi, she then found her calling and decided to pursue a career in this. Therefore, Thought Factory came into existence, through which she provides customized solutions regarding PR, events, and media needs for her clients.
Business Whereabouts
Thought Factory was established in 2016. As mentioned earlier, her company is the one-stop solution for all event, PR, and audiovisual needs of clients and provides solutions customized for their specific requirements.
The opportunity arose while she was working for an MNC in the events sector.
"I came across many prospective clients who could not afford to make the cut-off for my then employers. This told me that many people have dreams to be in the market, to make their presence felt, but they needed a customized solution to benefit from."
Hence, the idea behind the Thought Factory was initiated. The company does it all for the people who get either ill-informed or misinformed by the people they trust with the job. This includes the multiple points of communication they have to nurture daily.
However, with her company, there is just one point of communication. Therefore, no running from pillars to posts. Their clients can sit back and concentrate on building their business and customer relations, while Thought Factory takes care of the rest.
Starting from India, the company has plans to spread worldwide and provide solutions in foreign markets as well.
Struggles & Achievements
Being an entrepreneur, that too a woman, the main problem that she has to face now and then is getting the sexist attitude from some clients. As the media industry is largely monopolized by men, looking down on women is not a mishap.
"either they look down upon the seriousness of my resolve, or they make unjust or immoral demands."
Nonetheless, the biggest takeaway from such situations has been that they have taught her to keep a level head and avoid such approaches with poise and dignity. And there's no greater achievement than owning up to your confidence and things that you're proud of.
True Instance of Woman Empowerment
The story of Priyanka Saha should be considered as one of the truest examples of women's empowerment. She is bold, courageous, knowledgeable, and confident in her job, making her stand apart from the rest.
However, she too inclines to take inspiration from various artists around the globe. And as per her opinion, she says: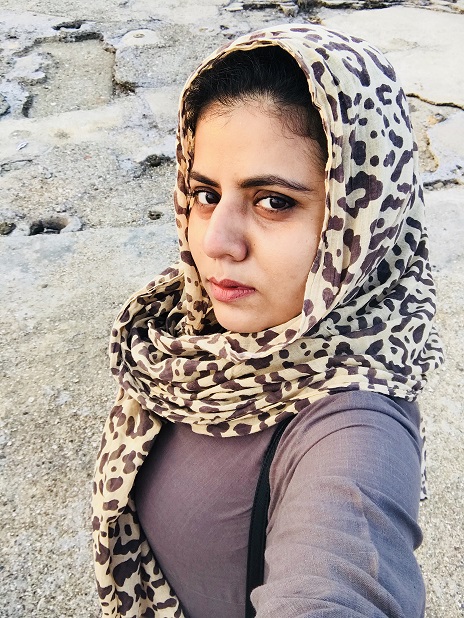 "other than my father, my only two other inspirations worth mentioning are, firstly my namesake, Priyanka Chopra… and Shah RukhKhan, as to me… he is also a superb businessman, who understands the pulse of the market."
Finally, a word of advice from her is that there will be many negativities directed towards you in the beginning. But one must remember that even the ocean needs to drill a hole in a small boat if it wants to sink it. So never let them drill a hole in your heart or your resolve.
If you're inspired with this story, do share it with your friends and family & be their fountain of positivity! Don't forget to share your views and experiences with us in the comment section; we care for all of you!