In the realm of artistry, there are individuals who not only create beauty but also transform spaces into expressions of creativity and emotion. Sonam Raotole, a professional mural artist hailing from Goa and currently residing in Hyderabad, is one such visionary who has carved a niche for herself in the world of art. Through her venture "Artistiktouchsonam," Sonam has been crafting exquisite mural art that not only adorns walls but also infuses spaces with positivity, emotion, and the power of artistic touch.
From Dreams to Reality: A Glimpse into Sonam's Journey Sonam's artistic odyssey began with a Bachelor of Fine Arts (B.F.A) degree that she earned in 2013, receiving the prestigious silver medal from Goa University. However, her journey to entrepreneurship was not a straight path. Despite being armed with accolades and talent, Sonam found herself struggling to secure a traditional drawing teacher job. The reality was a stark contrast to her dreams, as she faced rejection and disillusionment during her quest for employment.
The turning point arrived when Sonam's architect father introduced her to a renowned architect in Goa. The meeting led to her first project – creating a mural for the MLA office in Calangute. This opportunity marked the beginning of a fulfilling journey that would see Sonam evolve from a struggling artist to a celebrated mural artist.
Creating a Canvas of Impact: The Essence of Artistiktouchsonam "Artistiktouchsonam" is not merely a business; it's a catalyst for transforming spaces and perceptions. Sonam's journey reflects her aspiration to change societal attitudes towards art. She believes that original artwork carries an essence that print and texture art cannot replicate. The significance of an artist's effort and patience should not be underestimated; they contribute to the energy and environment of a space. Sonam's art speaks to people, fostering positivity and a sense of connection.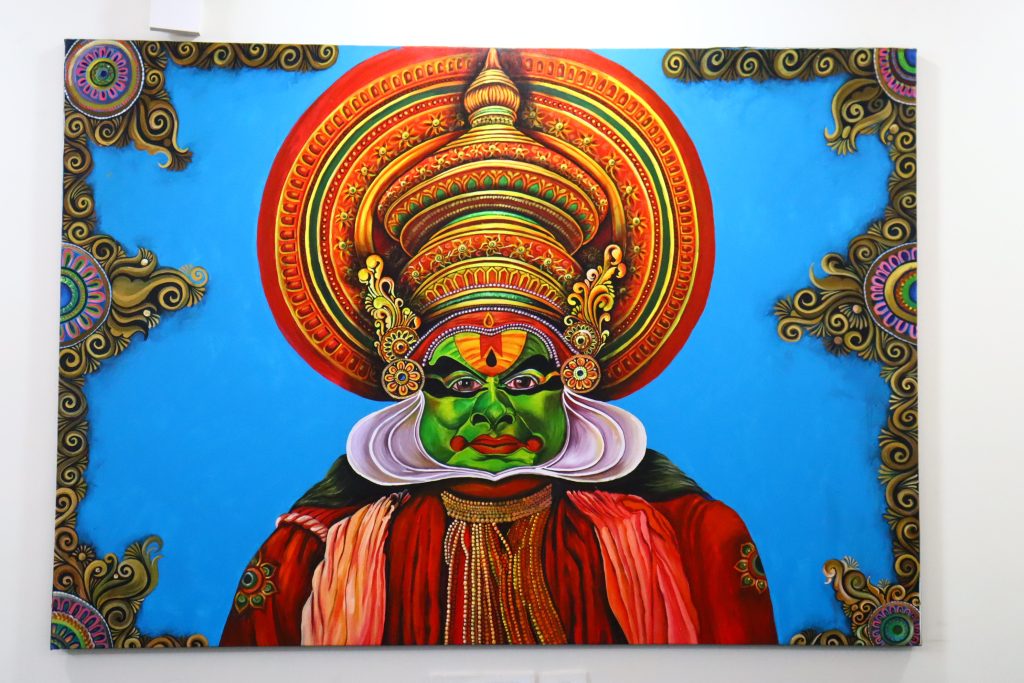 Her business's unique selling proposition (USP) lies in her ability to create bespoke art pieces that resonate with clients' visions. A single picture shared is enough for Sonam to transform it into a tangible, couriered masterpiece. Her business's impact goes beyond just beautifying walls; it redefines spaces and people's relationships with art.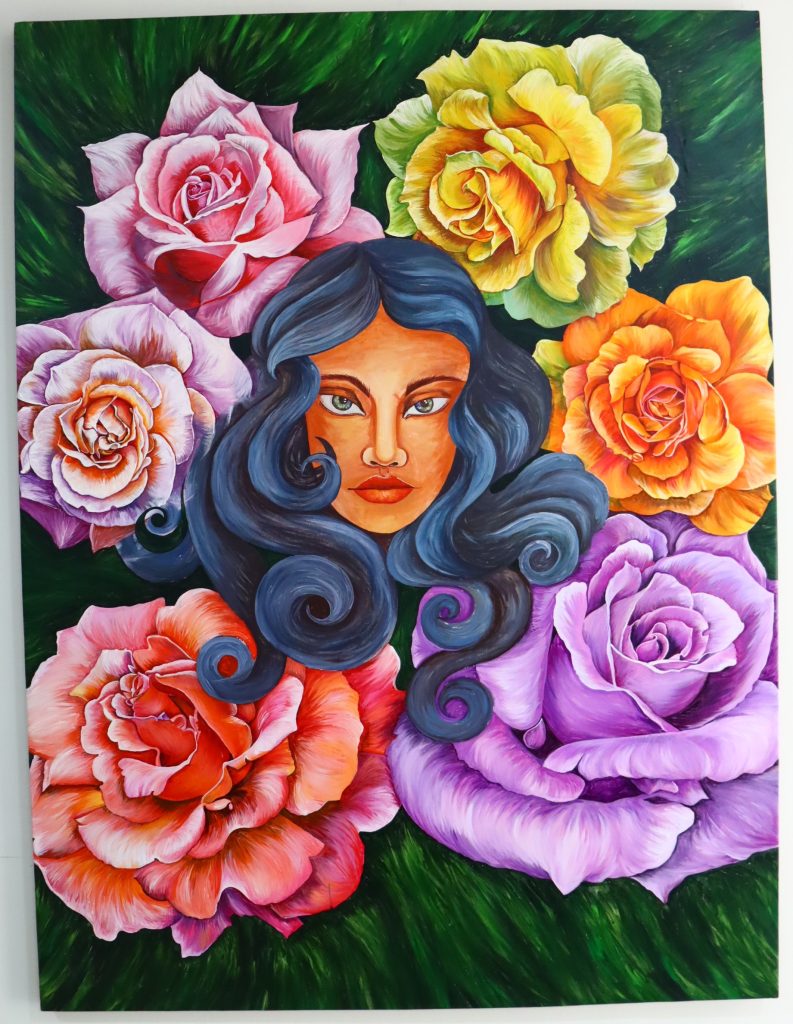 Challenges as Opportunities: Sonam's Path to Growth For Sonam, every project is a challenge that fuels her growth. Translating a client's dream into a visual masterpiece requires stepping into their shoes and feeling their emotions. Her journey hasn't been without hurdles, but each challenge has transformed into an opportunity for learning and innovation. One of her memorable projects involved creating a customized mural for a meticulously designed dream house in Dubai. The challenge was to embody the client's vision flawlessly, and Sonam's dedication led to the successful completion of the project, leaving the client delighted.
Inspiring Aspiring Entrepreneurs: Sonam's Guiding Light Sonam's journey is a testament to the power of perseverance and passion. Her advice to budding entrepreneurs is simple yet profound: pursue your passion relentlessly. The path may be tough, but aligning with your true calling can make the challenges worthwhile. Her own journey reflects the impact of this advice, as she turned her passion into a thriving profession that brings joy to countless lives.
Awards and Recognition: Celebrating Excellence Sonam Raotole's dedication to her craft and her exceptional talent have not gone unnoticed. She was awarded the silver medal from Goa University for her outstanding achievements in the field of fine arts. This recognition further validates her commitment to her artistic journey.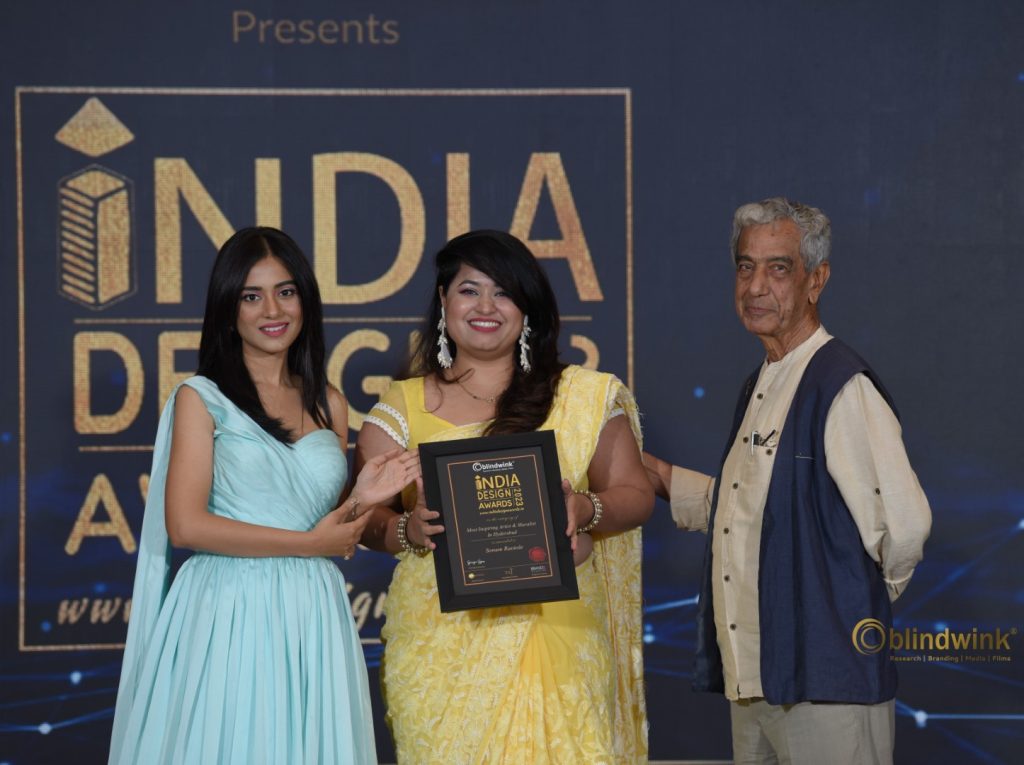 Sonam Raotole's artistic journey is an inspiring narrative of turning adversity into opportunity and passion into profession. Through "Artistiktouchsonam," she is crafting a legacy that not only beautifies spaces but also infuses them with the essence of emotions and creativity. Her advice to aspiring entrepreneurs to pursue their passions serves as a beacon of light for those embarking on their own entrepreneurial journeys.
INSTAGRAM – https://www.instagram.com/artistiktouchsonam

YOUTUBE CHANNEL – https://www.youtube.com/channel/UC6n_pT8d4vueXYfN09NqwlA