In the world of architecture and design, innovation and creativity are the pillars upon which dreams are built. One firm that has been making these dreams come true since its inception in 2020 is MYH Designs (Make Your Home), co-founded by the dynamic duo, Himanshu M. Kanani and Kshatriya Sandeep. Their journey from the education sector to the world of architecture and design is a testament to their determination and passion for crafting exceptional spaces.
Himanshu and Kshatriya initially hailed from the education field, but their desire to step into the world of design and execution led them to establish MYH Designs. Their mission was clear: to provide a one-stop solution for residential, commercial, and industrial projects. This ambitious vision became the foundation of their partnership.
Specializing in Modern and Roman architecture, MYH Designs has carved a niche for itself in the competitive architectural industry. Their unique selling point lies in the creation of distinctive designs for every project, along with a fusion of different architectural styles. This approach sets them apart from other agencies and ensures that each project they undertake is a masterpiece.
The firm's impact on society is significant. By offering end-to-end design and execution services, MYH Designs simplifies the complex process of transforming architectural visions into reality. This hassle-free approach has garnered trust among their clients and has allowed them to fulfill their dreams with ease.
The journey to entrepreneurship was not without its challenges. As newcomers in the field, Himanshu and Kshatriya faced skepticism from potential clients due to their limited experience. However, their unwavering dedication and a commitment to excellence convinced clients to take a chance on them. Today, they have a thriving client base and continue to expand their reach.
In addition to their professional challenges, they also credit their success to the unwavering support of friends and family. This support network provided the encouragement and motivation needed to overcome obstacles on their path to entrepreneurship.
Essential to their success were both software and hardware resources. On the software side, skills, dedication, and patience were paramount. On the hardware front, having a well-equipped office, a capable staff, and necessary equipment played a crucial role in their journey.
Identifying a gap in the market was a turning point for MYH Designs. When they realized that clients sought a one-stop solution encompassing both design and execution, they seized the opportunity. This realization reshaped their business model and allowed them to thrive in a competitive industry.
Himanshu and Kshatriya's uniqueness as entrepreneurs lies in their complementary skill sets. They share their skills and complement each other's strengths, which has been instrumental in the growth of their firm.
One project that holds a special place in their hearts is the Annapurna restaurant project in Ahmedabad. This undertaking was particularly challenging as it occurred during the COVID-19 pandemic, with limited time and resources. Their ability to overcome these obstacles and deliver a remarkable project reinforced their commitment to excellence.
Reflecting on the shift towards sustainable and green architecture, they emphasize the importance of utilizing natural resources and eco-friendly materials to protect the environment and promote sustainable development.
Understanding client psychology and requirements is another key aspect of their success. They acknowledge that, beyond skills and knowledge, the ability to grasp a client's vision is paramount to delivering a successful project.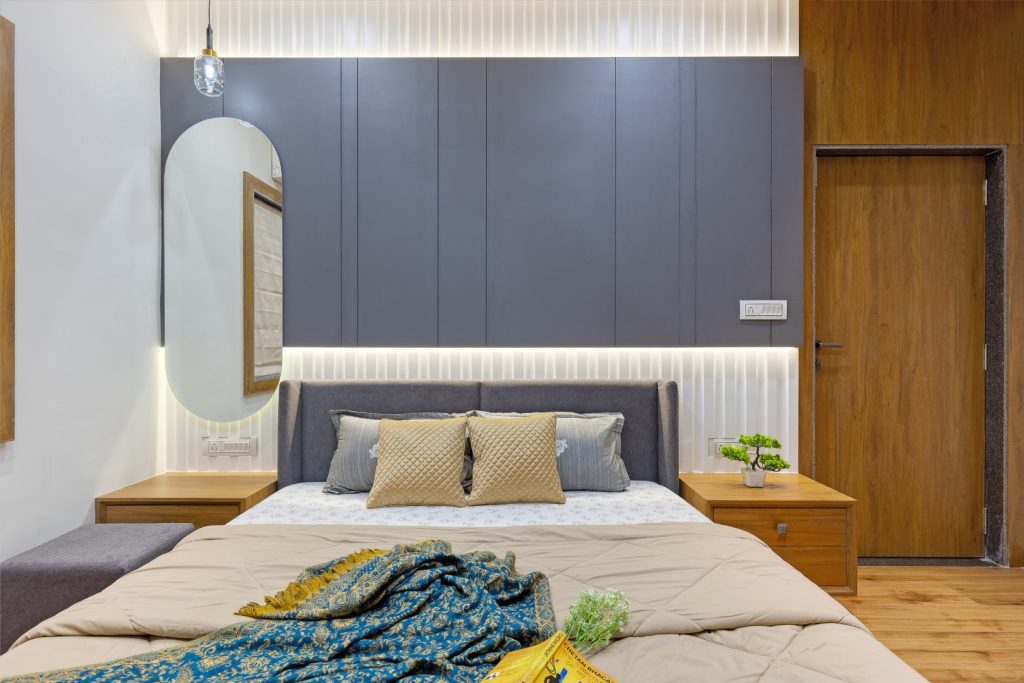 Their entrepreneurial journey has taught them the art of client handling and interpersonal relationships. These skills, they believe, are as essential as technical expertise in the field of architecture.
For budding architects and designers, Himanshu and Kshatriya offer a valuable lesson: perseverance. They encourage aspiring professionals not to lose hope and to keep striving for their dreams, even in the face of challenges.
Although MYH Designs has yet to receive any awards, their commitment to creating unique architectural wonders and their dedication to client satisfaction are sure to lead them to recognition and success in the future. As they work towards expanding their services across India and transitioning into a private limited firm, their journey continues to inspire and captivate the world of architecture and design.