Ishrat Nowshehri – Founder, Ishrat Nowshehri Associates
In the year 1999, at the age of just 25, Ishrat Nowshehri did something phenomenal that made the country proud and gave her family enough reasons to celebrate the feat. She became the first female architect from Kashmir and had setup her venture in form of "Ishrat Nowshehri Associates". Being an entrepreneur has always being a challenging role, and Ishrat didn't hesitate to grab the opportunity. She has grown up idolising her Civil Engineer dad who was dynamic, knowledgeable and expert professional in his domain, and that's how the subject of architecture attracted her, where she honed her creative skills to a greater extent.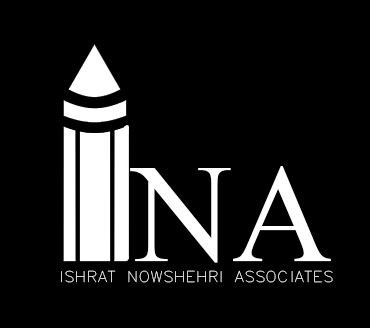 Though today women in the field of architecture has become a common sight, back in 1990s that was something unheard of, that too from Kashmir. From her school days, Ishrat had been instinctively inclined towards the art of design and drawing. So, it didn't come as a surprise when she wanted to pursue the field of architecture after completion of school. To realise her dream, Ishrat travelled to the southern part of the country after completing her high school from Presentation Convent School in Srinagar, and later completed Bachelor of Architecture course from Karnataka University.
Her parents were apprehensive and sceptical initially. But once they realised that it was in architecture and design that her heart lay, they backed her unconditionally, and had the distinction of being Kashmir's first female architect. And since then there's no looking back. She has been creating some landmark projects and gaining happy customers from all walks of life. The fact that architecture can help lead a better lifestyle with proper planning, aesthetics and efficient space utilisation was very well demonstrated by Ishrat's work. With creative bend of mind and customer oriented thinking, she exceled in this field at a much rapid pace.
Providing the best design and efficient space utilisation within client budget has always been a challenge. Making client understand the conceptual drawings and motivating them in executing the drawings on site has been a challenging process too. Her professionalism and umpteen level of patience, however have helped her to surpass these hindrances and emerge as a winner.
Rapid rate of urbanisation is where the scope of architecture lies. And well designed, functionally sound buildings play an important role in today's world. Understanding the pulse of the client is key to any architect's success. To all young architects who wants to start up with their own firm, Ishrat has few tips, she says,
"Working as a full-time private Architect is something challenging and unique. One needs to be confident, job knowing and commanding on site that will help to keep things under control. Theoretical know how of the subject is essential along with practical exposure. Last but not the least, don't be forced into this field, get driven by your passion and love for creating new design concepts."
Ishrat is known in the architectural circuit for some of her landmark projects. "Kashmir Haat" is one of them, which helped her bag the Best Architectural Design of the prestigious project from Honourable Late CM of J&K, Mufti Mohammad Syed. She has been constantly covered by ETV Urdu, Geo TV, DD Kashmir, and BBC Urdu. Over the period, her achievements were widely published in newspapers like Srinagar Times, Kashmir Monitor, Kashmir Observer, Alsafa and Hindustan Times. She has been nominated and awarded under the category of "Finest Architect in Srinagar" in "The India's most prominent architect and design awards-2020."
She has been awarded by "Asia's Creative Architect Award" from "Rula International Award 2021", followed by "Global Shanti Samman & World Peace Conference 2021" FROM "Government of Madhya Pradesh" AT SKICC, SRINAGAR, J&K. She has been recognised with "WEAA women Achiever in Architect" & was felicitated with "Women startup award" by Global startup awards 2021". In illustrious career spanning over 2 decades she thinks patience plays a vital role.
PROJECT
If you're inspired with this story, do share it with your friends and family & be their fountain of positivity! Don't forget to share your views and experiences with us in the comment section; we care for all of you!