Ila Rout & Manas Ranjan Rout – Director, Cognitrex Consultants Pvt Ltd
In 2015, after bidding adieus to a well settled job in pharma sector, Manas Ranjan Rout along with Ila Rout founded Cognitrex Constultants with an aim to provide Market Research and Strategy Consulting services to companies in healthcare sector. Having been employed with Glenmark Pharmaceuticals, Novo Nordisk, Torrent Pharma and Strategic Analysis INC in sales and marketing domain, Manas could quickly gauge the need of data driven insights to drive the company's growth, and to address the same, he ventured into his new firm. At an age of 36 when most of us are focused to elevate our career to the next level with increased stability, Manas didn't shy away from taking the risk. And today after 6 years in the industry, he is reaping the benefits of his decision to get into entrepreneurship.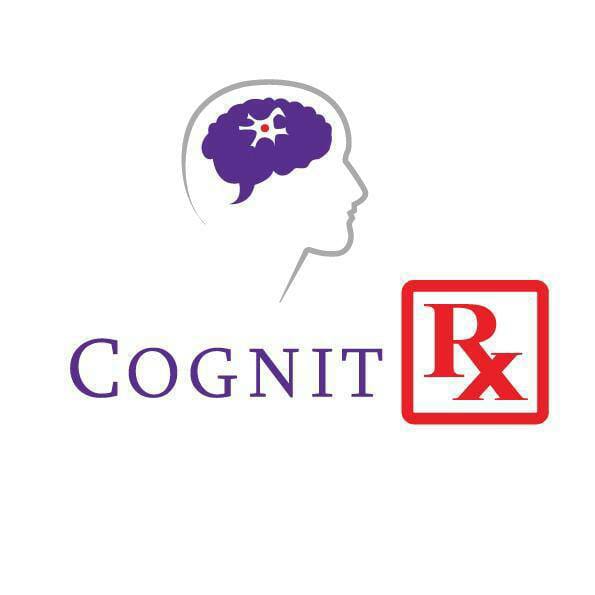 With the prime objective of aiding clients to take strategic decisions and counter competitive threats, Cognitrex provides solution around market research and intelligence for the industry, which help clients within pharmaceutical, medical devices, medical equipment, and hospital sectors primarily. In a highly competitive market, understanding the dynamics of market and customers are key to its success and existence, and that's exactly where Cognitrex contributes.
While discussing the future of his firm, Manas revealed,
"Every company in healthcare would require insights account of rapid changing dynamics due to COVID impact. Every client is interested to know what other companies are doing to be in a comfortable position in the market. Market intelligence and competitive intelligence is going to play a vital role for everyone. It would not only get real time market insights but will help our clients to counter competitive threat."
Through his unique, innovative and time tested methodology of competitive intelligence, Manas is pitching for new clients as business looks prosperous for Cognitrex. It was during his job tenure that Manas could identify the need for insights driven strategy for a company's better performance and it stayed with him until he decided to jump into the entrepreneurial band-wagon.
Industrialist and philanthropist Ratan Tata has always been his inspiration. His humbleness, leadership qualities and business acumen has enthused entrepreneurial spirit in Manas. The Tatas not only does business ethically but also gives it back to the society through several philanthropic works.
From a small team of 5, today Cognitrex is a 45 member team operating across several verticals like Cognitrex Health, Cognitrex Licensing, Cognitrex Government Biz, Cognitrex Events, Cognitrex Medeq and Cognitrex Lifesciences. All these SBUs were developed within 2018 to 2021, portraying its growth potential and well charted future. While sharing his experience, Manas candidly narrates his initial challenges, "During my 14 years of job I had identified few need gaps in pharmaceutical, medical device and medical equipment industry. The marketers were struggling to get intelligence on Market, Brand, SBUs and Therapy area. We as a company started approaching to the pharmaceutical companies initially for market intelligence &competitive intelligence service. But it was not that easy. The biggest challenge that we faced is about the authenticity and accuracy of the information."  However, as an experienced professional he was quick to address this bottleneck by creating panel of doctors and channel partners which included distributors and retailers. To prove the authenticity and accuracy he started offering free reports of their choice to pharmaceutical industry. Slowly the industry started recognising their work and business came flowing in.
As a business owner, Manas is particular about discipline and team's attitude. He believes in imparting training to his team so that they sync in well with the company's work culture and ethics, and thereby deliver high quality output. To young entrepreneurs his advice is to be knowledgeable and remain proficient with industry happenings, besides having thorough understanding about the ecosystem. The young guns should be ready to bite the bullets of failure and should possess high degree of patience. Understanding of customer demand also holds the key to success of any start-ups.
With quite a few awards in his kitty, Cognitrex is marching ahead with pride. The year 2020 saw most of it in form of – Young Dynamic Healthpreneur for Empowering Healthcare & Pharmaceutical Industry by Opus India, Emerging Leader in Pharmaceutical Market Research and Analytics by Opus India, Leading Healthcare Market Research and Market Intelligence Company in India by BrandVoltz, India's Top Market Research Startup 2020 by CEOInsights Magazine. Even 2021 Cognitrex was awarded as Best Company in Pharmaceutical Market Research, Market Intelligence and Strategy Consulting in India by BrandVoltz as Part of their Icon India Business Award.
If you're inspired with this story, do share it with your friends and family & be their fountain of positivity! Don't forget to share your views and experiences with us in the comment section; we care for all of you!