Fashion is not just about wearing anything that is on-trend right now, it is about being able to represent yourself in the most humane way possible so that your get-up mirrors your thought process, so that who you are as a person can be reflected in your dressing sense.
It has been said that our surroundings define us, similarly, what we wear, how we carry ourselves define us. Knowing the importance of clothing, a young man with a dream, Nakshrajsinh Sisodiya, started his own entrepreneurial life with multiple fashion showrooms across Gujarat.
The fashion showroom, known as Krishna Selection, has created a space for the fashionistas where the latest designs are created by the 25 years old fashion icon to furnish it with the expression that one is seeking to establish through the clothes.
"You can have anything you want in life if you dress for it"
With this in mind, he started walking through a road that has created a sensation in every wardrobe. His smart technique along with the imagination that he uses to create the phenomena has mesmerized the minds of many. But how did he get here?
Well, after finishing his studies, he started working as hard as he could to earn a nominal income. But knowing that it was his entrepreneurial spirit that wanted him to soar high, he gave in to it. Recognizing his power and the grasp that he has when it comes to fashion, he started moving ahead, making it big for himself. Thus, finding his passion for becoming a fashion icon.
The essence of his business:
The main aspect of the present invention by this brilliant person is that he wants to keep expanding his work so that he can reach the goal. The methods he used to scale his business to this point earned him recognition as one of the top businessmen across India. Starting from the base of the fashion industry, from the culmination of the imagination itself, his hard work and passion can be seen evidently onesch of his pieces.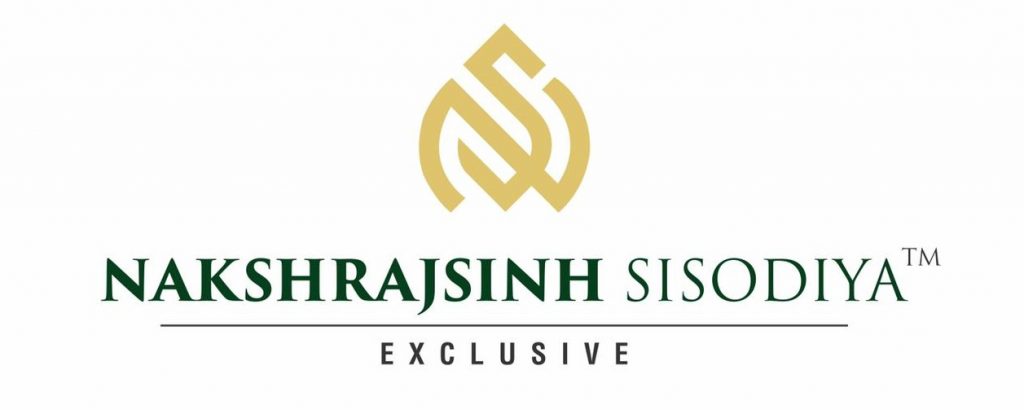 "In terms of clothing, He deals in multiple facets like textiles, readymade clothes & traditional wear."
With the methods, he incorporates, Sisodiya has consistently managed to impress people with the way he tailors outfits, be it on-trend outwears or any other. It is enough to rival any kind of fashion icon.
The main reason behind his unique conception is the colour palette that he uses to bring his unique vision to come to a realisation. It gives the clothes a unique and smart look which not only leaves a long-lasting impression on the mind of the wearer but the ones who see it too. It is exactly why he has been endowed with the synonymous menswear god.
The struggles he faced:
His ingenuity can be seen through his ideologies. Due to the recessing economy, many are laying down employees, however, Nakshrajsinh Sisodiya has not laid down anyone believing in their good work.
Knowing how struggling this industry is, how competitive the world is getting and how impossible it has become to get out of the clenches of unemployment, realizing how struggling life can be, as he experienced it first hand, he did not fire anyone.
Due to his socialistic outlook and calm and composed demeanour, he has succeeded in establishing himself as a businessman with many social links that will help him flourish.
If you're inspired with this story, do share it with your friends and family & be their fountain of positivity! Don't forget to share your views and experiences with us in the comment section; we care for all of you!