Shankar H R, the esteemed founder and MD of Rego, has made a significant impact on India's mobility industry. From humble beginnings in 2004 with just one car, Shankar has propelled Rego to become a leading mobility company in India. With a fleet of over 4,000+ cabs, 4240+ chauffeurs, and serving 213+ clients across 218+ cities, Rego's success is a testament to Shankar's people-centric approach and unwavering commitment to customer experience.
Shankar's journey commenced with the founding of Rego in 2004, driven by his passion for enhancing customer experiences and bringing professionalism to an unorganized sector. Under his dynamic leadership, Rego expanded its services beyond outstation trips to include airport transfers, employee transportation, and corporate rentals.
Renowned as a visionary and risk-taker in the car rental industry, Shankar invested heavily in establishing corporate mobility hubs across India. He led the way in embracing electric vehicles (EVs) and compressed natural gas (CNG) vehicles, even when the rest of the industry was adopting a wait-and-watch approach. Despite the steep learning curve, Shankar's early adoption of technology positioned Rego as a frontrunner in the industry.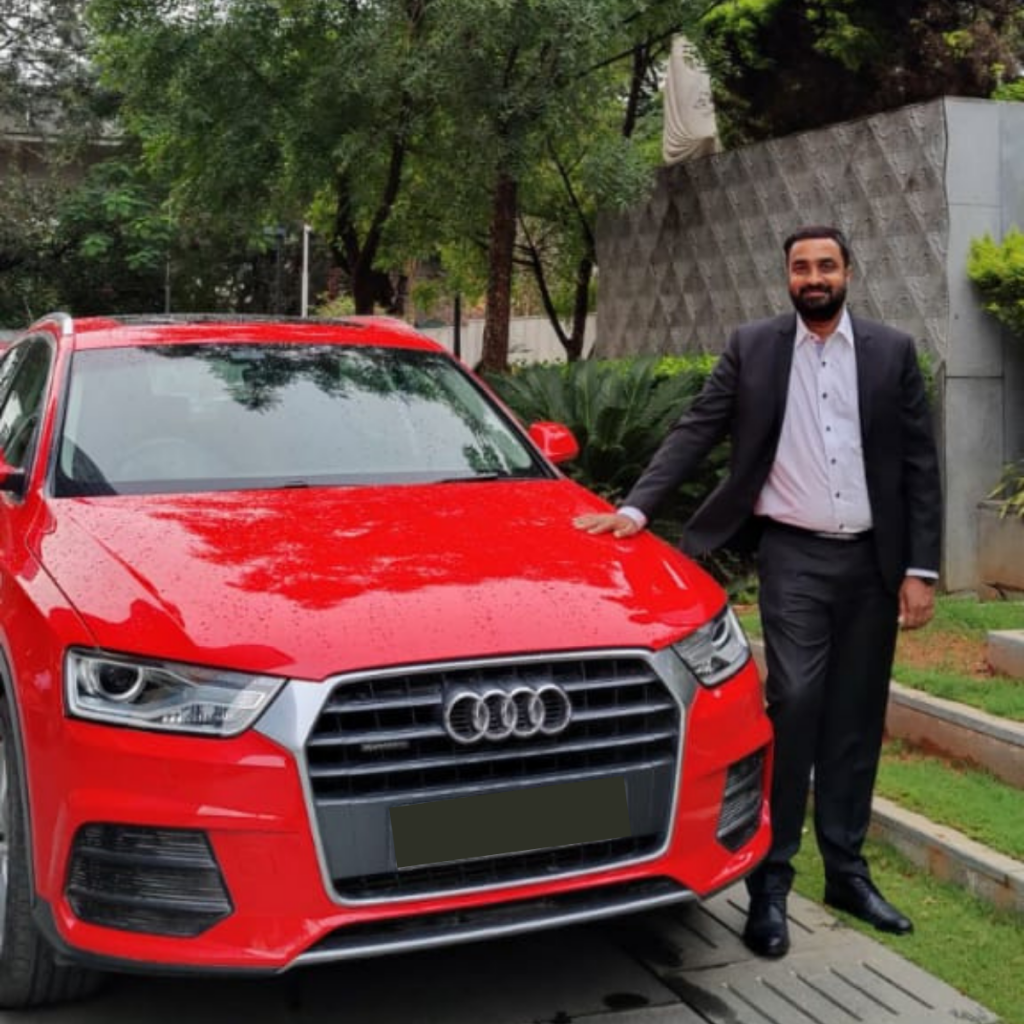 Shankar's exceptional company culture has resulted in impressive loyalty, with 67% of chauffeurs and 81% of clients remaining dedicated to Rego for over a decade. His forward-thinking approach has also driven Rego's proactive efforts to add more electric and CNG cars to the fleet, with the ambitious goal of achieving a 100% green fleet by 2030.
Rego's excellence has been recognized through numerous awards, including 'The Best Car Rental Company in 2013′ by MMG Global, '10 Best Transport Aggregators 2021 in India' by Silicon India, and 'Most Recommended Logistic Company in 2021' by The Business Fame. The company is also ISO certified for its commitment to quality management.
Despite encountering challenges such as the 2008 recession and the 2019 COVID-19 pandemic, Shankar's vision has enabled Rego to overcome adversity and emerge stronger. He has consistently prioritized the well-being of the entire Rego family, particularly the chauffeur champions. During the pandemic, Shankar provided grocery kits to chauffeur families and extended financial support on a case-by-case basis.
Shankar attributes his people-centric approach and social service mindset to his grandfather, Mr. H C Nanjappa, a prominent freedom fighter in Karnataka. Inspired by his grandfather's Gandhian principles, Shankar actively engages in various passions, including traveling, cars, and organic agriculture. Above all, his greatest passion lies in empowering chauffeurs and creating employment opportunities in the industry.
Rego's remarkable growth since its inception is a testament to Shankar's relentless dedication. The company's success extends beyond the number of cabs, chauffeurs, and clients, as it reflects the values instilled in employees and Shankar's visionary outlook for the industry.
Shankar's unwavering focus on customer experience and his people-centric approach have fostered a loyal client base that remains with Rego for extended periods. His pioneering efforts in adopting EVs and CNGs, along with his commitment to leveraging technology, have propelled Rego ahead of its competitors. By prioritizing the well-being of his team, especially the chauffeur champions, Shankar has fostered a culture of care and support that underpins Rego's continued success.