When 30 years old, Dr. S. Sreelekshmi, was opening her dental clinic in Bowrampet, Hyderabad, the only thing lurking in her mind was whether she was making the right decision?  She always believed that proper decision-making & remaining steady with it are necessary for creating an impact in a profession, be it any.  She followed her heart with dedication & commitment & invested Rs 15 lakhs in this clinic.  She never kept the clinic out of her focus & made a balance between both her household & professional lives. 
But was she right in her decision?  Of course, she was!  Her new startup, 'Smile Avenue Dental Care, is today one of the most popular dental clinics in the Bowrampet region of Hyderabad.  This clinic offers multi-specialty dental practice with state-of-the-art equipment and lab facilities.  During the pandemic, when most other dental clinics faced a considerable loss in their practice volume due to the spread of covid infection, Smile Avenue Dental Care displayed magic.  People never stopped visiting this clinic of Dr. S. Sreelekshmi. 
But, what was the secret behind it?  Well!  Dr. S. Sreelekshmi herself confessed that her strategy was to take some initiative in her clinic to increase the patient's confidence.  She improved the clinic's sterilization & hygiene standards by developing a 6-point sterilization policy and strictly adhered to it, following the CDC & IDA safety norms.  Also, according to Sreelekshmi,
There are three pillars that promote the mission and vision of the clinic: quality, convenience, & affordability.  And, she has always tried to maintain these three pillars with her whole heart.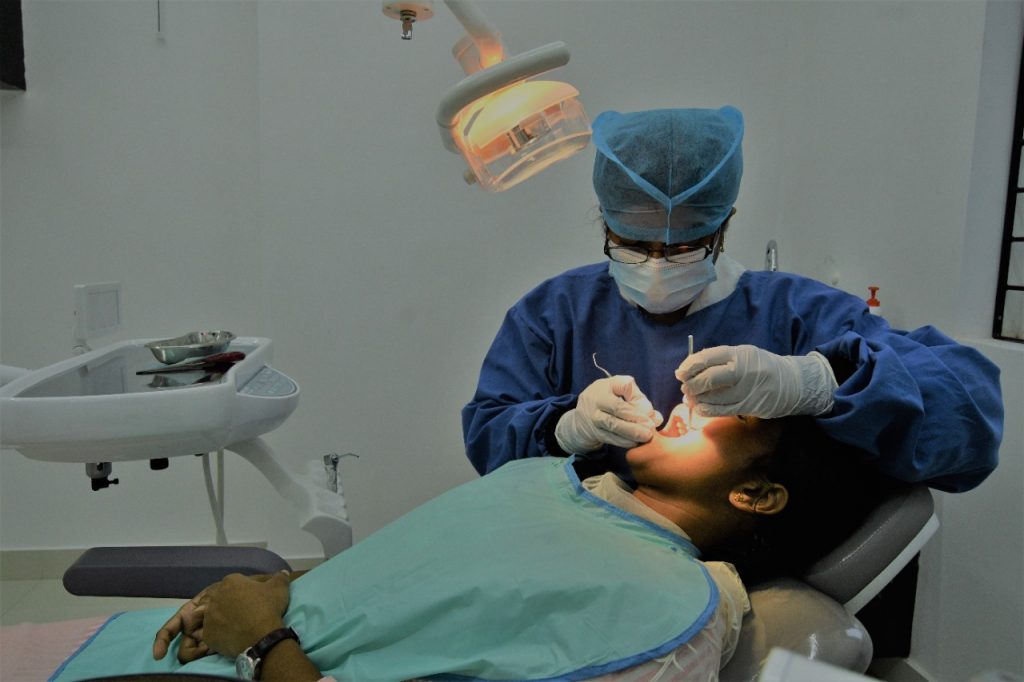 Though there are so many dental clinics around the locality, she makes her clinical service stand out even in the covid period by raising the professional standards a notch higher.  For this reason, even patients from far-off places visit the clinic to solve their dental issues.
Right from her childhood, Sreelekshmi dreamed high. Her ambition was big & so was her dedication. Though she didn't want to become a dentist initially, her future was decided by God himself. After all, who can change the things written in one's fate other than God? And, look! Today she is genuinely enjoying her profession as a dentist! When asked how she manages to balance her work & family so nicely, Sreelekshmi admitted that all these are possible because of her family, who are very much supportive towards her. Without their support, she couldn't have been successful in her profession.
Sounds amazing, right?  So, the next time you feel any dental crisis, try visiting this clinic of Dr. Sreelekshmi to experience the impressive service that the clinic provides to its patients.  After all, it will not be wise to miss out on such excellent clinical service & that too for a reasonable price.
If you're inspired with this story, do share it with your friends and family & be their fountain of positivity! Don't forget to share your views and experiences with us in the comment section; we care for all of you!