Have you ever wondered where the world would be if the raw materials weren't provided? Have you ever wondered why industrialization has taken its course in this world? If not for the basic ingredients that were culminated, the world as we know it, would not have come to be. The revolution that gave rise to the growth of society is standing on the utilization of raw ingredients.
Knowing how important raw materials are, in every industrial production, be it agriculture or pharmaceutical, for creating chemically enhanced products or to give the metals their origination, Mr. Aashish Maheshwari, the owner of Hari Om Enterprise, has created a place where the raw ingredients can be supplied so that a positive impact on the production can prevail.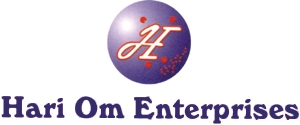 The raw ingredients are as important as anything for the formulation of chemical compounds, fertilizers, iron, etc. As their enterprise focuses on the deliverance of an extensive range of raw materials that cater to multi-industry, their growth along with the growth of society as a whole can take place.
"We provide raw materials to different industries like Steel, Fertilizer, Pharmaceuticals & Drugs, Dyes, Speciality Chemicals, etc."
The essence of his enterprise:
Focusing on providing the basic necessity of the industrial world, so that the revolution can take place through unique creations, Mr. Maheshwari, through his Hari Om Enterprise, has created a space where quality products can be delivered. Their essence lies in the deliverance of quality products at a given price point so that consumers can give rise to a creation that will add significance to society.
By catering to all types of industries including Steel, Fertilizer, Pharmaceuticals & Drugs, Dyes, Speciality Chemicals, etc, they have managed to establish an indirect hand. How? by supplying quality raw materials which are consumed by the society directly. They tend to focus on making timely deliveries as nothing is more virtuous than up promptitude. When asked about their prospect, Mr. Maheshwari comments,
"It has a great future. All the industries need raw materials to give finished products to the consumers. It's a continuous process till there is a demand in the market."
The encouragement he received:
What could be the most influential aspect than having belonged to the sect that thrives in the fields of business? Being a member of a Madwadi family having an entrepreneurial background, Mr. Maheshwari grew up in an atmosphere where the concept of business was pretty much running in his veins. After the completion of his graduation, he acquired his degree in MBA. It not only helped him gain the momentum he needed but fueled him with the required knowledge and experience that is important to run a business.
"Being from a Marwadi family business is always in the blood. Got graduated in SCIENCE and then after doing MBA, it was always business on the cards."
The inspiration he received:
Everyone needs a source of inspiration in times that looks bleak. Mr. Maheshwari is no exception as when he was facing issues related to finance, it was his thought of his late father, late Shri Satish Chandra Maheshwari, that kept him going. His father had a huge impact on his being.
"My father LATE SHRI SATISH CHANDRA MAHESHWARI who is still remembered for his professional approach in his job, his thinking, his helping nature, his straightforwardness in life and his ability to handle obstacles in life"
All he wants to achieve is just gain 30% of what his father did as to him, it will have encapsulated the whole result. This thought process helped him gain INDIA 5000 BEST MSME AWARD for Quality Excellence in 2018.
If you're inspired with this story, do share it with your friends and family & be their fountain of positivity! Don't forget to share your views and experiences with us in the comment section; we care for all of you!