Dr. Ila Agarwal Lohia has been working as a teacher for an extended period of time. She is currently posted permanently at Hindu Degree College Moradabad but has an enormous experience of having worked at colleges like  GDHG Degree college and others.
What Her Profession Is All About?
Dr. Lohia's job is to create the future teachers of the nation successfully. Her job is to ensure that only the best people can join the noblest of a teaching profession. According to her, "it's an art that cleans and clarifies hidden talent so that personally and professionally, our new generation can contribute to the nation." She directly addresses many practical problems; the most pressing among them is unemployment.
She enhances job opportunities and satisfaction for her students. On being asked about her USP, she says, "Interaction with the future of the Nation. Our students are the future of our nation. It's we who can provide them opportunities to walk hand in hand with those mature people who can be either a part of their families or of the Nation. They are made ethically, morally, emotionally strong, and guided, counseled by their teachers i.e.by us".
Her duty and responsibility are towards the nation, to shape and carve the next generation so that they can solve their personal as well as professional problems with ease. Her teachers have always been a role model for her who taught her to dream and realize that she can shape an entire generation.
Her Impeccable Journey:
The journey of Dr. Lohiaa Awas not without struggles. However, her spiritual bent of mind helped her to overcome those challenges. She says, "Basically I am a spiritual kind of person, and my interest led me towards Prajapita Brahm Kumari Ishwariya Vishwavidyalaya where I learned that only dharma, religion is humanity, and if we develop this only trait there would be no hatred, war or grudges, and this world will be nothing but HEAVEN only."
Her uniqueness in her own words is, "My positive aura makes me unique. My positive friend circle makes me happy, contented, successful, and a finger crossed blessed person and teacher in this universe. God Almighty has given me a lot by leading me towards contributing to my nation as a teacher."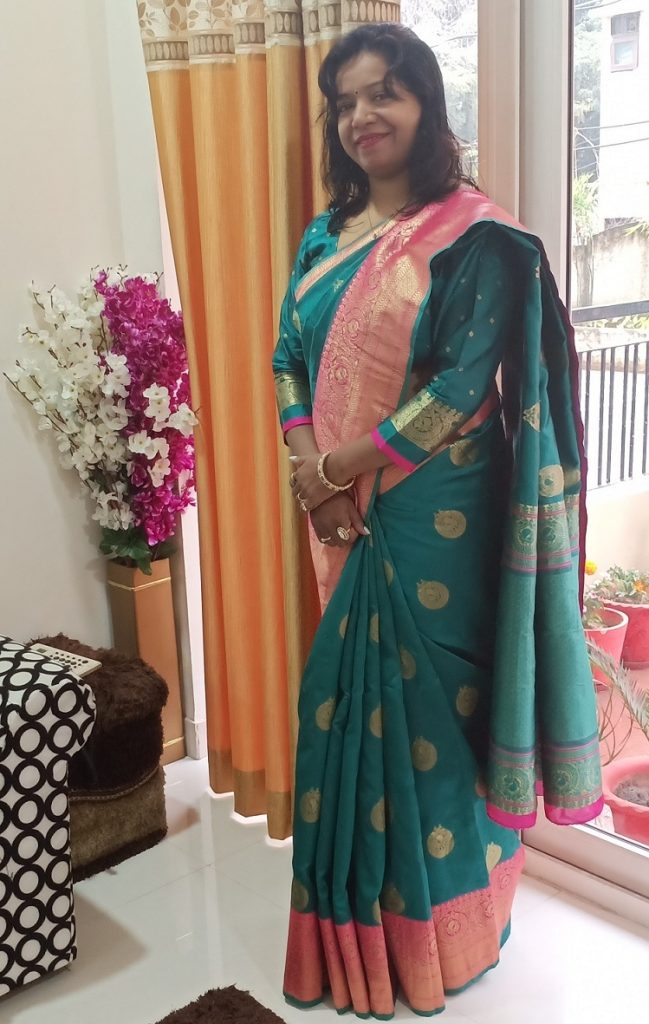 The flawless and quality reputation she has earned today is not only because of her teaching. Her works have been published in Chetna and Abhivyakti. She also has successfully done numerous radio shows and, over the years has won many awards, notable among them being Pride of India 2018 and APJ Abdul Kalam Azad Award 2018.
Her advice to people aspiring for success is
"Don't try to be rich; try to be happy. Don't prove yourself as human; try to b humane. Feel the difference between sympathy and empathy. Above all, Be natural."
If you're inspired with this story, do share it with your friends and family & be their fountain of positivity! Don't forget to share your views and experiences with us in the comment section; we care for all of you!