Rakesh Kumar – Operations Manager, MHV Media OPC Pvt Ltd. (in Picture)
Prem Kumar Mishra – Founder, MHV Media OPC Pvt Ltd.
Launched few months back in July 2021, MHV Media, is here to capitalize the endless opportunities that's existing in the current market and build a strong client base by helping them explore the magical power of Digital Marketing. Knowing that Digital Marketing has been the backbone of any organisation, they thrive innovation, spark a sense of pride in the local community, and bring addition in values in the economy both, commercial and non-commercial.
Hailing from a middle-class family, Prem Kumar Mishra, always had the urge of running his own business and that's how MHV Media took its shape. He envisioned improving people's life around him, besides wealth creation through profit which is an undeniable part of any business. He believes in taking calculated risks and enjoys the freedom of working on his own and being his own Boss. There are several perks of being an entrepreneur and Prem feels,
"Desire for accomplishments, innovation, and knowledge on market trends, but most importantly, I feel a sense of achievement by attaining goals at various stages of the business and motivating others to take the risk of setting up businesses and reaching unparalleled heights."
MVH Media comprises of a team of professionals who expertise in Digital Marketing, SEO, SMM, PPC, Website designing, and Graphics designing Services. They are all experienced enough to understand the needs of client business, accordingly they plan and execute the strategies to serve those needs, and assist them in attracting, engaging, converting and retaining more customers. With an effective ROI, MVH Media's service is something worth trying for.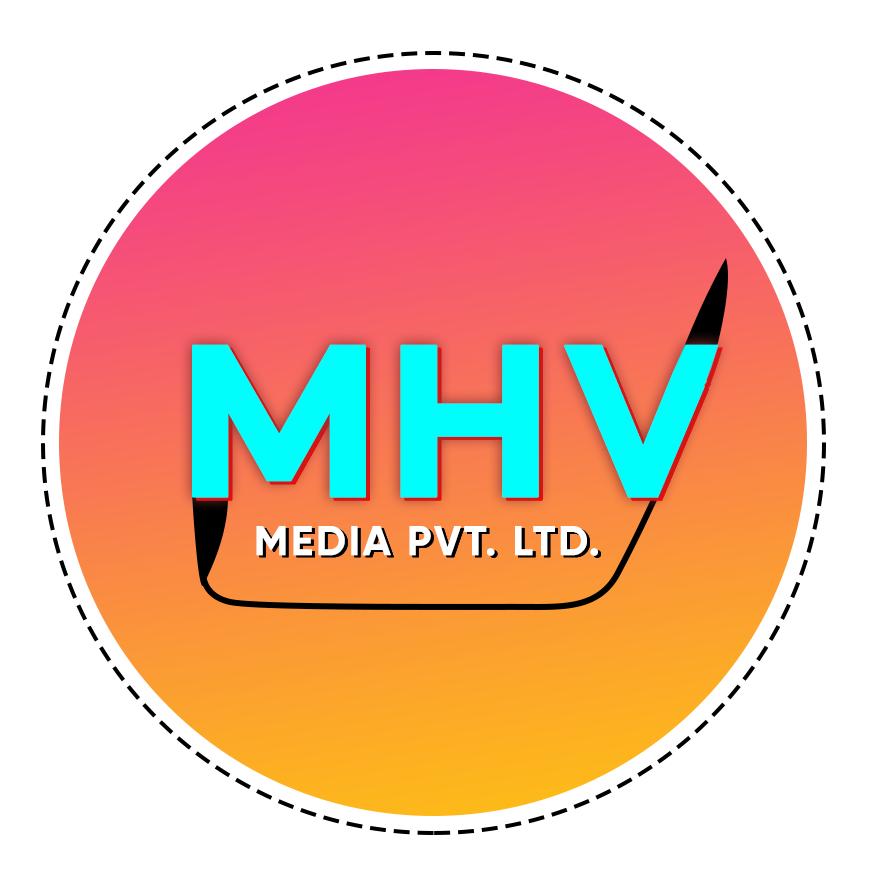 Prem is excited about his venture and the innovative product it creates. According to him, "Post inception, we have created an impact in market, we have proudly assisted in safety and security through our products like 'Raksha Kawach', we have generated awareness in our society about the importance of safety and ways to attain it in an approachable manner." He also takes pride in being a socially conscious venture that's there to enhance sociality, spirituality, and economy while generating a surplus, and is confident in bringing in change and progress. .
Being an ISO certified agency, MVH takes care of all Digital marketing needs of their client and is a preferred one-stop solution. They are known to bridge the gap between the digital training needs of the industry and the availability of experienced talent bringing hands-on training experience, which is a key component in today's fast paced world.
Digital Marketing as a huge prospect and the future looks brighter. With robust demand for its products and diverse attractions like MHV Fashion, Prem's venture is surely making the right noise in the market. He has successfully harnessed the potential of digital platforms in the market, constructing the path of success for his clients in all directions. Witnessing more than 500% growth from FY 2019 to FY 2021 and breaking all records, as an organization MHV has managed to reach heights with the support of a dedicated team offering the best IT solutions.
Within a year of inception MHV is up and running with two branches and are all set to move ahead with our third one in a short time. Having established a dominating presence in Delhi, MHV is entering new States with existing technology tie-ups, and gradually making comprehensive with entire virtual software solutions. Hence, it is witnessing tremendous domestic success slowly but surely, they are hopeful to cross the domestic frontiers and establish a credible presence in markets abroad.
Prem rightly sums up his journey – He feels being an entrepreneur is a challenge, but it's definitely not an insurmountable one. Starting a business from the ground level up is tough, especially since being young brings a unique set of challenges to the table. Since, no entrepreneurial journey is complete with its share of struggle, Prem also had to face his share of hurdles. The biggest problem faced was the risk involved with the first product launch. It was unique, and the fear of rejection, facing criticism, and finding customers were a part of the business routine. The fear of what if we fail was a constant pressure by itself. Then again, financial Issues resulting in lack of research for long-term planning and execution was a major challenge. Lack of competent human resources during the initial days also posed an issue.
Today Prem is at the helm of success and to all budding entrepreneur he has some encouraging yet practical advices. Before signing off, he says,
"An aspiring entrepreneur needs to keep an eye on dynamic market trends and identify the opportunities to generate profit. Those failing to comprehend these transformations and changes in consumer behaviours and technology may fail to succeed."
If you're inspired with this story, do share it with your friends and family & be their fountain of positivity! Don't forget to share your views and experiences with us in the comment section; we care for all of you!