Dr Sahil Kadari – CEO, Block Beats Company
Block Beat Company's Bitica Token (BDCC), created in 2018, is based on BEP-20 smart technology which is registered in Estonia, the first country to legalise cryptocurreny. Since then, numerous cryptocurrencies and tokens have been created. These are frequently called bit coins, as a blend of BDCC coin alternative. BDCC and its derivatives use decentralized control as opposed to centralized electronic money/central banking systems. The decentralized control is related to the use of bitcoin's blockchain transaction database in the role of a distributed. Dr Sahil, the founder of Block Beats, believe in financial freedom and economic independence, which is only possible through BDCC coin. And that's how he is guiding his clients in making smart money.
There are currently over 1,000 cryptocurrencies in the market, with a combined market capitalization of over 400 billion USD. They represent a minor portion of the global economy. However, these alternative, digital currencies continue to grow as investors are constantly trying to find new investments. One of the main issues why large scale investors do not find the gate to the cryptocurrency market is because it is simply not possible to enter the market with larger amounts of money. BDCC COIN will be moving through this process in a more convenient and revolutionised manner. This will be achieved with the BDCC COIN Bank. In addition to digital currencies, BDCC COIN Bank will provide an electronic payment system that will enable paperless P2P transactions. The transactions are secured with cryptography and can remain entirely anonymous.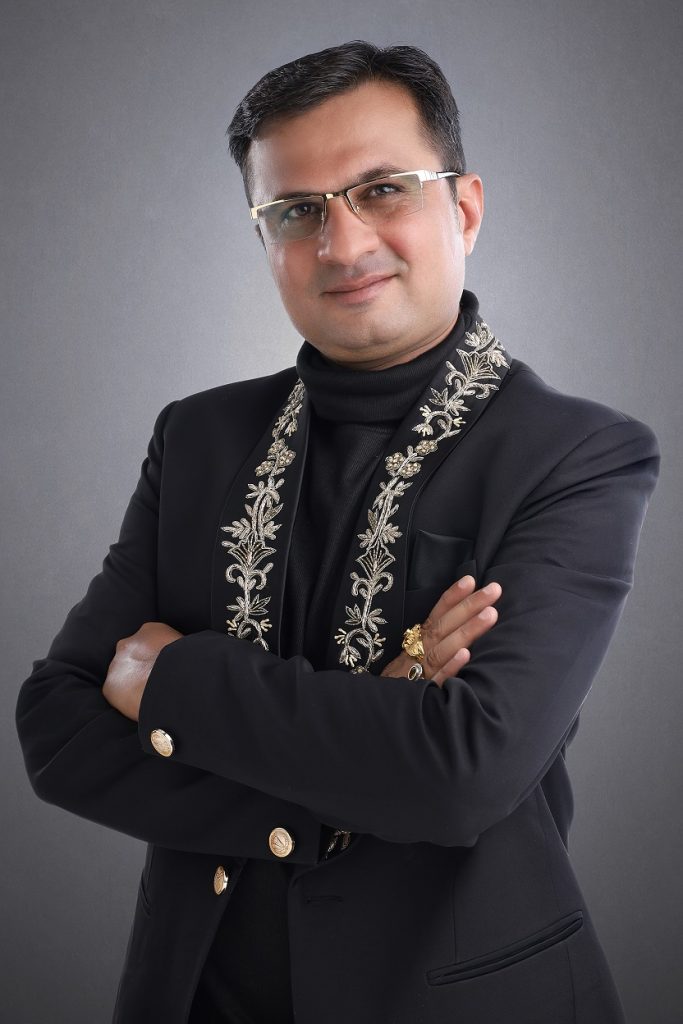 Dr Sahil founded Block Beat Company with an aim to provide innovative tools and solutions to spread the reach of digital currencies and integrate them into today's industries and people's daily lives. He informs us,
"We understand the challenges currently faced in blockchain technology better than anybody else. Hence, we want to show people its full potential by giving them the power to buy, sell and send digital currencies with our private, secure and confidential products. We want to offer financial inclusion and help fight against inflation and economic collapse by facilitating access to the new digital economy."
Competitors of BDCC COIN include already existing and well established exchanges such as Binance, Bitfinex, Kucoin and trading platforms with copy-trading features similar to that of BITWHALE. The increasing importance of digitalization on a daily basis is driving massive demand for next generation digital currencies and products. BDCC COIN however, has optimised its social trading feature optimally to suit the needs of today's traders, amplifying ease-of-use and simplicity.
There's a huge opportunity for Block Beat Company's Bitica Token, as it has optimally positioned itself with its state of the art Crypto Exchange, innovative features such as instant convert and social trading as well as a wide pool of global expertise within this growing industry, aiming for further growth parallel to the blockchain market.
Some key features are crypto exchange (trading platform) with modern and intuitive graphical trading and financial interfaces. High frequency matching processes for exchanging assets between users. Double entry bookkeeping for all financial transactions on the platform crypto coins and BDCC COIN stable coins the can be deposited and withdrawn. A dynamic KYC process, to present the identity of customers, fully manageable by the compliance team. A redundant and scalable micro-service infrastructure, for high availability.
Adorned with some prestigious awards like "Nelson Mandela Awards, Jan 2021" and "American University Excellence Award, Jan 2021", Dr Sahil is set to create a benchmark in crypto trading through blockchain technology which has the potential to challenge economic, political and social foundations of society. Predictions are based on the next few years where the blockchain industry will experience a great boost, as institutional money enters the market. The revolution will be taken forward with those supplying big enough investments. The number of daily cryptocurrency interactions shows substantial growth and great potential for the future, during what represents 'the next internet'. We wish all the very best to Block Beat Company and its two subsidiaries – BDCC COIN Exchange and BDCC COIN Bank.
If you're inspired with this story, do share it with your friends and family & be their fountain of positivity! Don't forget to share your views and experiences with us in the comment section; we care for all of you!