Dr. Praveen Narayan Sahave, the owner of Abhyudaya Piles Laser Hospital, is one of the finest doctors to his patients for the treatments he provides.
Coming from a small village in Punhai, he has witnessed poverty and a lack of healthcare infrastructure since childhood. Thus, upon becoming a doctor, he has taken the responsibility to put out the misery aside for mediocre people of the society by providing affordable laser treatment.
Business Scale Up
Starting Abhyudaya Piles with only 10 Lakhs of investment back in 2009, Dr. Sahave now generates a turnover worth 2Cr.
Already paving the path with 4 advanced branches in Maharashtra, Abhyudaya Piles inclines to spread all over India very soon.
The hospital primarily focuses on and provides inexpensive laser treatment to economically unstable people. The treatment saves them a great deal of pain, other surgical complications, and other alarming factors.
Initially, the business was started with one small clinic for rent. But, gradually, with the help of his wonderful wife, Mrs. Pooja Sahave, they moved forward with different clinic branches.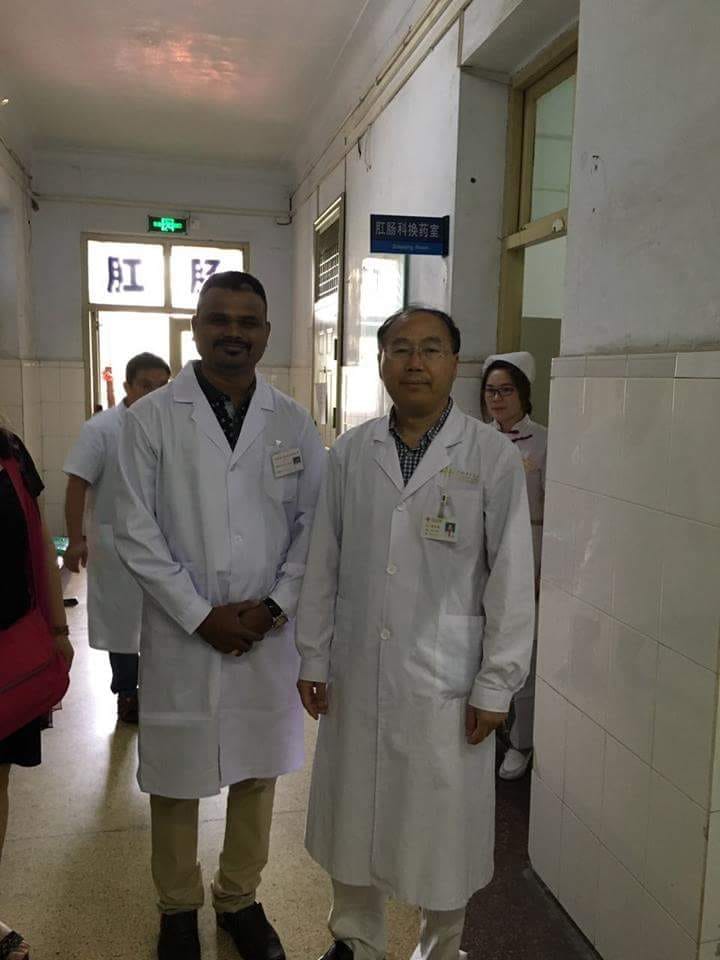 Nonetheless, behind every great initiative, there is an inspiration. For Dr. Sahave, it was nothing different. Thus, he thanks his Guru, Dr. Subhas, his parents, and his laser trainer Dr. XI from China, for practically getting him started in laser.
Struggles & Achievements
Well, now the business holds a turnover worth 2Cr, but behind that journey, there was a plethora of struggle in the beginning. First, both Mr. & Mrs. Sahave had to invest in this hospital without any loan from banks and a substantial business plan.
The entire process slowly grew on them, and they realized what to add and discard for their clinic's growth. However, social media played a big role in indicating opportunities for Dr. Sahave to grab and grow the business in the needed direction.
Therefore, with many bumps on their journey, they successfully established Abhyudaya Piles, withthousands of patients engaging with it.
"Work for your passion… work smart for your business."
For his exemplary work in healthcare and providing such low-cost yet safe and secure laser treatment for people of all classes, Dr. Sahave has received many recognitions. A few of them include; Brand Ambassador of BIEM Technology in India, China 2017, FRCS Fellowship 2019, Ahila Ratna Award 2018, and many others.
If you're inspired with this story, do share it with your friends and family & be their fountain of positivity! Don't forget to share your views and experiences with us in the comment section; we care for all of you!