Jeyakumar S – Founder & MD, RaphaCure
RaphaCure, a unit of Cure and Care Primary Care Pvt Ltd, is a Bangalore based firm that was incorporated in April 2021 with an objective to provide technology driven health and wellness platform that has integrated a complete healthcare solution and is currently serving more than 25 lakh patients and 350+ corporate clients across PAN India. It has partnered with frontline health workers and healthcare providers powered by technology partner Cognota to deliver wellness faster than anybody else so that they can save more lives. To further strengthen their last-mile service delivery and increase reach, they have a major strategic tie-up with Madhavbaug (who is on the board) which gives access to 276+ clinics that are now managed by RaphaCure. Today with a turnover of 5.08 Cr (in FY 22), the organisation is undoubtedly growing and scaling up its functions.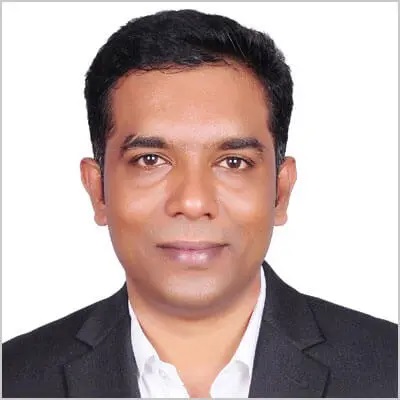 RaphaCure's founder, Jeyakumar S, is a seasoned professional with around two decades of experience. He has led the business of healthcare and wellness for 10 years. During this process, he has built relationships with all stakeholders in the healthcare ecosystem. He is educated in Computer Science and Management, and has strong business acumen and entrepreneurship drive. He is responsible for driving the overall business including revenue and operations through the team. With an objective of making healthcare affordable and accessible to Tier 2 & 3 cities, where people suffer due to lack of medication or delay in diagnosis, Jeyakumar invested INR 4.72 lakh and founded this company. His firm had led to the creation of a system of affordable access to quality healthcare delivered to their homes through the use of technology. The model is focused on creating a healthcare ecosystem in their pin codes and a hybrid model covering all forms of therapy. The word Rapha is taken from Jehovah Rapha – The God that Heals.
RaphaCare's hybrid model makes sure that care is given at home, or the nearest health centre, or through virtual consultation and face-to-face. The company has applied for 2 patents and have received 2 awards. This was possible due to their team which is a good example of gender equality, cultural diversity, experience, and youth at all levels. The firm has further geared up to touch 100 crores in the near future by focusing on wellness at the pin code level while providing affordable access to complete healthcare that is portable by using the latest technology. According to Jeyakumar,
"Discovering wellness through technology is our USP. A patient can access care virtually and face to face (at home or nearest clinic) using our technology which helps in the last mile connectivity. This is how we are making healthcare accessible."
While today his venture is all setup and running smoothly, Jeyakumar did face some challenges in those initial stages. The issues ranged from team building, right talent identification, retaining talent, managing cash flow, marketing, educating the technology partner, and building business partners. He has learned the importance of trust, empowerment, delegation, and leading through the human touch as he progressed in his entrepreneurial journey.
Being the winner of "Best Startup Awards" and "Best Brands" for 2022 from India 5000 is a proud moment for the team RaphaCure. Also mention of the company among Top 10 Best Wellness Startups 2022 by Silicon magazine has boosted their confidence.