There used to be a time when a doctor or an engineer or a teacher by profession would obviously be working in their profession and that was to it. They didn't dare thinking beyond what was set by the society. This story is about Dr. Vinisha Pandey who took a leap of faith to prove she could not settle for ordinary. Even being a dental surgeon from a family of doctors, she thought far beyond conventional.
Vinisha, with her dedication, knowledge, hard work, and progressive thinking transferred herself from a dentist to a dental entrepreneur in the year 2019 in Kanpur. Now she is a successful and accomplished entrepreneurial dentist and owns a multi-specialty, all in one laser and dental clinic, cosmetic dentistry with 5-star ambience. She had also been featured in Women Health magazine for achieving milestones on personal improvement and regaining health and fitness. She is actively associated with women empowerment and an ardent lover of pets. The one who believes in the bond created between an animal and a human is for a lifetime.
Vinisha never failed to dazzle her career as an associate professor in the Department of Conservative Dentistry and Endodontics at the prestigious Maharana Pratap Dental college at a very younger age. Still, she missed something. Something that fueled her to showcase her full potential and talent.

"I always knew, I wasn't someone who was supposed to settle for a conventional job that everyone has chosen. I craved for doing more in the field I was good at and wanted to pave a different way for the generations to come" – Vinisha said.

She successfully became the path breaker and achieved her goals by building her own empire. And she strongly believes it was the mindset that helped her to break all the shackles. Finance and infrastructure come later. Vinisha's biggest inspiration is her parents who were in the administrative services. And the wisest piece of advice she has ever got was from her mother who told her a woman is capable of doing anything and can live a life of her own when she is financially independent.
Vinisha is now focusing more on the opportunities and possibilities of the market which is on the phase of great changes these days. Painless dentistry, cosmetic dentistry, Laser dentistry, microscope assisted root canal treatment, etc. are something she is focused more now. Helping people to smile and be confident is something Vinisha is passionate about.
In the beginning, she had also struggled and had faced a fair share of risks as an entrepreneur like any other business. So her advice for budding or aspiring entrepreneurs is to believe in themselves and their visions. If they are ready to hard work and put all the possible amount of enthusiasm and determination into what they are striving for, success will follow.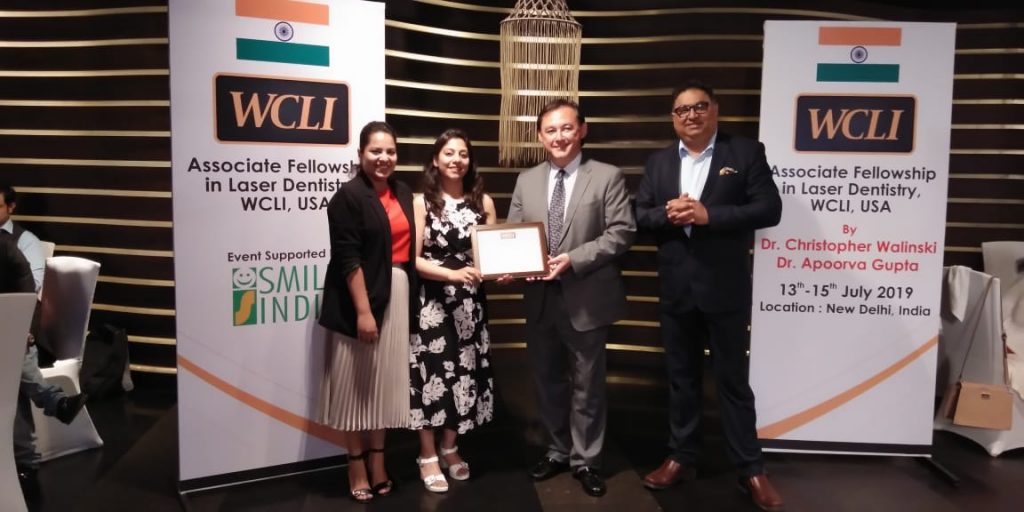 She had also won many awards including, Runner-up for Indian dental diva awards 2018 for academician of the year under 35 years of age. Award Winner at Indian Health Professional Awards 2017 excellence in Laser dentistry under the Award Category: JURY RECOMMENDED. Nominated for the prestigious Famdent excellence in dentistry awards 2016 and 2017 (category- academician of the year) and "Indian Health Professional Awards 2017 (category- excellence in conservative and endodontics). Nominated for BRITISH MEDICAL JOURNAL AWARDS South Asia 2017. Award Winner at Indian Health Professional Awards 2016 excellence in conservative & endodontics under the Award Category: HIGHLY RECOMMENDED.
Vinisha believes in the universe conspiring to make things happen what someone strongly believes in. Anything forced is not worth fighting for whether it's friendship, love or attention.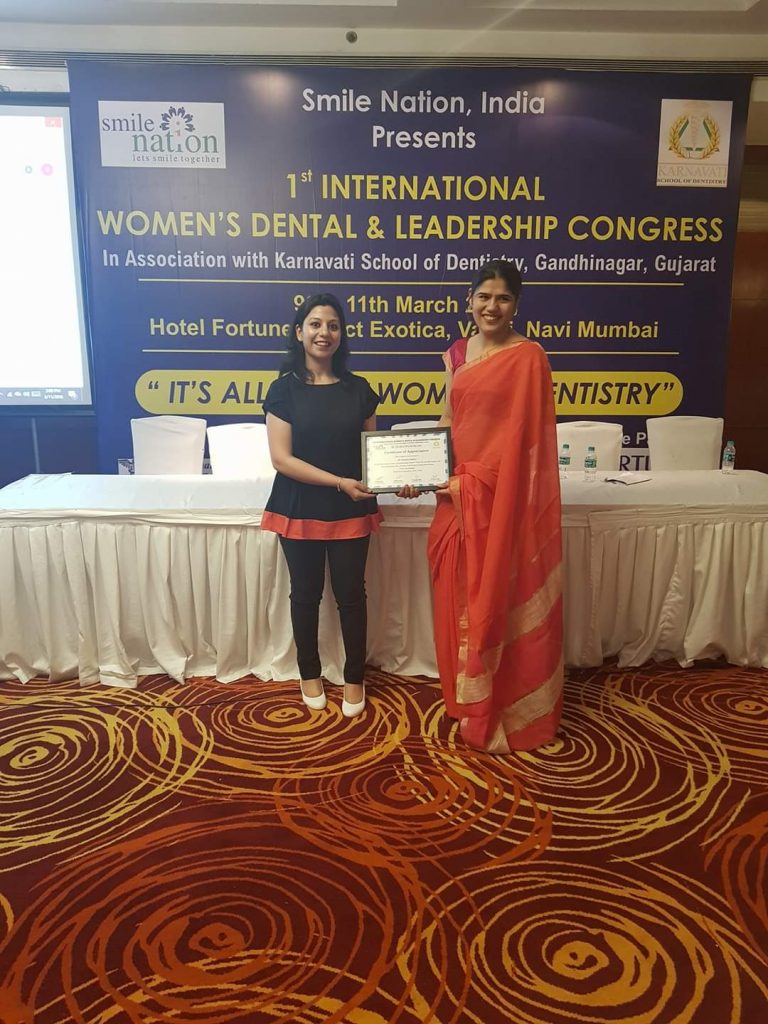 Nothing stops here, future prospects of her business is to increase patient output by providing modern quality treatment to each individual. And aim to introduce dental blogging and dental tourism into the field and to open up new job opportunities for dental graduates. In a nutshell, she will be opening a whole new realm for the dental care industry, and she will be spearheading with great devotion and thoughtfulness.
If you're inspired with this story, do share it with your friends and family & be their fountain of positivity! Don't forget to share your views and experiences with us in the comment section; we care for all of you!