Ashok Sharma – CEO, Homes for India Pvt Ltd
Established in 1998, with a capital investment of just 5000, Ashok Sharma started small at a young age of 22. With dreams in his eyes this entrepreneur was definitely on a mission to do something significant in the field of architecture, construction and interiors. His entrepreneurial journey is nothing less than a Bollywood flick, and would definitely inspire those young guns out there who want to make it big in their own venture. Though Ashok had a humble beginning full of struggles in a lower-middle class family in the slums of Buldana, he always nurtured his dreams and never forgot to pursue them. Today after over 2 decades in the industry and owning 2 design studios in the heart of Thane and Buldana respectively, Ashok is a successful businessman through all his hard works and persistence. His Homes4India today serves some renowned clients in the field of architectural services, structural engineering, landscaping services, and interior designing services.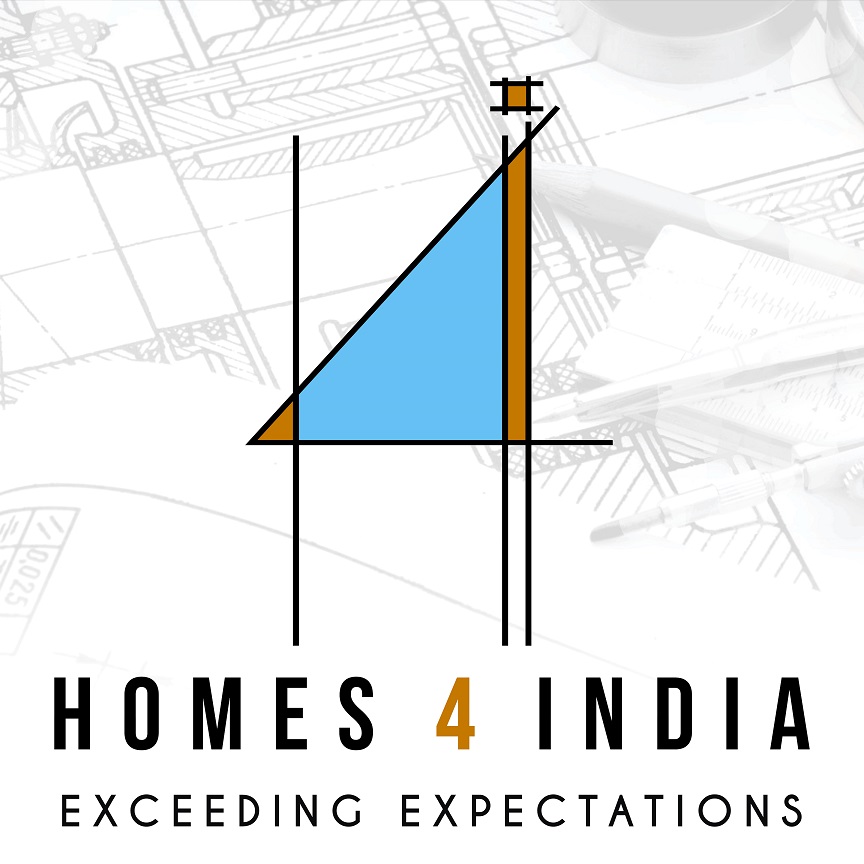 Today Homes4India is a 5 crore turnover company that primarily works for small interior projects of shopping malls, hotels, and hospitals. In a chitchat with Ashok, he tells us,
"We are contributing to fulfil the dreams of people and through infrastructure development, we are designing for individual and public places and working towards raising the standard of living in society at large."
Ashok has been a self-made man, his passion for architectural works grew since childhood when he used to accompany his carpenter dad to his work place. Understanding engineering drawings weren't difficult back then. The fact that everybody at the construction site respected the Architect stuck in his mind and he too wanted to be one such personality. Though he wasn't sure of his higher education into Engineering or architecture due to financial hardship of the family, luck struck him when his father's employer offered to sponsor his education. Post that there wasn't looking back, he made everybody proud by his sheer dedication and hard work.
Today Homes4India takes pride in working as a designer to several projects in countries like China, Hong Kong, Pakistan, Sri Lanka, Nepal, Fiji Ghana, and Tanzania. As a result he is putting in a lot of effort in standardizing his services as per international market norms. His services regarding architectural, structural designing, interior designing, landscapes, licensing and project management, and other turnkey solution are available under a single roof – which is what being appreciated most by his clients.
Professionally Ashok is inspired by two individuals – Zaha Hadid and Radheshyamji Chandak. While the former was a British Iraqi architect, whose work and innovation always activated those creative cells in Ashok's mind; the latter is admired for his business acumen and professionalism. Radheshyamji Chandak, who is fondly known as 'Bhaiji' had given Ashok his first break when he was a fresher and looking for a project to gain experience.
For young entrepreneurs in this field, Ashok has a set of practical advice to portray. He says,
"Be consistent and fair with your profession. Always think about client's problem as that of your own and try to find appropriate solution for the same. Only then the results will be better and beautiful. Have patience for success and keep trying in a positive note."
With some prestigious awards in his kitty, Ashok has been steadily moving forward towards excellence. He got "National Quality Excellence award 2019" for Best Architectural and interior design company in western India. He was adjudged with "Leadership Award 2021", for excellence in Architectural and Interior designing. Most promising Architectural and interior designing firm 2021, South India, went to him, followed by "India 500 Startup awards 2021". Undoubtedly, Buldana is proud of this entrepreneur.
PROJECTS
If you're inspired with this story, do share it with your friends and family & be their fountain of positivity! Don't forget to share your views and experiences with us in the comment section; we care for all of you!