The children are considered to be the backbone of our country. Through their exercise of zeal and belief, they will charge ahead to make our motherland more advanced. But with massive casualties, the future aspect looks bleak. The prevention of such an aspect rests on the hand of those who have the heart to venture into the unknown.
The task was taken by Dr. Neha Singh, who will chart out the effective strategies during the outbreak of an epidemic with her knowledge of Immunology and epidemiology. She intends to save our native land's future as she extends her microbiology specialty to study a field not many takes.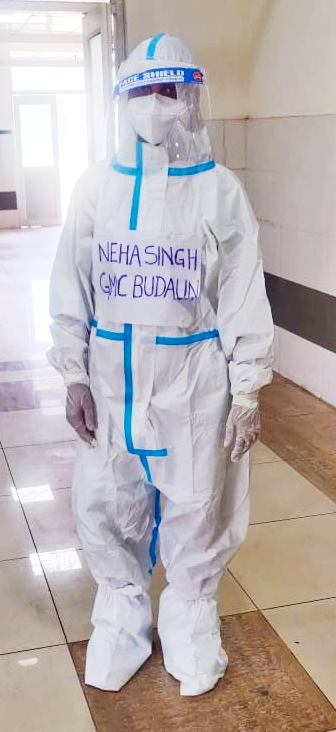 Her determination earned her the 'Younger Achiever Award' in 2019. The huge breakthrough provided her with the nudge she needed to venture out in a path to gain the right momentum towards her research.
The Hardship She Faced Has Shaped Her Future:
A mind that only understands the matriculation of achievement knows no bound. It doesn't stop until it gets what it yearns for. Such is the mind of Dr. Neha Singh, as inadequate funding didn't really stop her from focusing on what she wanted.
The hardship she faced during her research tenure shaped her to be what she is. This determination only took her to a great length. She managed to earn the degree with a minimum of sources, research grant collaboration, and occasional freebies from her family members.
Her hard work paid off as she published her article on immunology epidemiology in local and international journals. This particular article of hers will continue to influence many youngsters to take the necessary steps needed to prevent and procure a safe future for those in need.
What Inspired Her:
The story of Dr. Neha Singh is sure inspirational, but the hardships that molded her into a caring person were due to the helping hands of her father and husband. She comments
"Over the year, I have been inspired by my husband, papa, and mentors and by successful publication reputable journals."
Constructive comments established her morale, where she experimented for the betterment of the epidemic to reduce the number of children from ages one to five from an early demise. Her thorough research on the study of epidemiology is considered to link the research gap.
The Life Worth Living:
Her aim to raise awareness among the villagers as a preventive measure for saving India's future is admirable.
"Another aim of my duties is to take care of my family members and open my own hospital."
The mode of her study has formed her consciousness, where she has no regrets. It is a life of her dreams as the field she chose continues to enlighten her intellectually and phenomenologically.
If you're inspired with this story, do share it with your friends and family & be their fountain of positivity! Don't forget to share your views and experiences with us in the comment section; we care for all of you!