Sometimes, we all forget how privileged we are to live the life we have now. A roof above our head, food served on time, electricity, technologies, transportation and what not. There is a layer of population in our country which is untouched by all the developments and necessities. They are not given enough consideration, or proper assistance to live a better life. In fact, we conveniently ignore their existence. This is the story of Sarita Pandey, who is a company secretary by profession. She took out all her savings to help the underprivileged and poor people, especially in rural areas.
Sarita grew up watching her mother being a selfless person. That inspired her to do more services for the needy. It disturbed her that the central or state government policies never helped the people in rural areas. They never had access to education, electricity, water, roads, etc. Above all, they didn't have proper lavatories which is a basic human need. Even being in the unhygienic atmosphere made these people unhealthy as well. So, Sarita wanted to bring a change. She wanted to help them to meet their necessities at least.
Sarita established the foundation Bhimbhirsa Immense foundation in the year 2018, under Sec.8, the companies Act 2013 with charitable objects through promotion of commerce, art, science, sports, education, research, social welfare, religion, charity, protection of environment etc. with an intention of using its profits, if any, or other income in promoting its objects.
She had not seen any opportunity except to do something for the underprivileged people. They also had differences in their mindset. Initially, it wasn't easy for her to convince them all at once. So, she started by providing training for women. That helped them to be financially independent and to keep their family happy and safe. She succeeded in her expedition because of her sincerity and integrity. Little by little, her mission started to bring positive responses among the people and earned their trust. This foundation is not doing any business to earn profit but giving financial and social assistance for the needy without having a barrier of caste, religion, or community.
Within one year of inception of their foundation, they have given training for stitching to more than 135 women and made them capable to be independent and be financially stable. Their future prospect is to impart more training to women and men in rural areas by giving them more employment opportunities.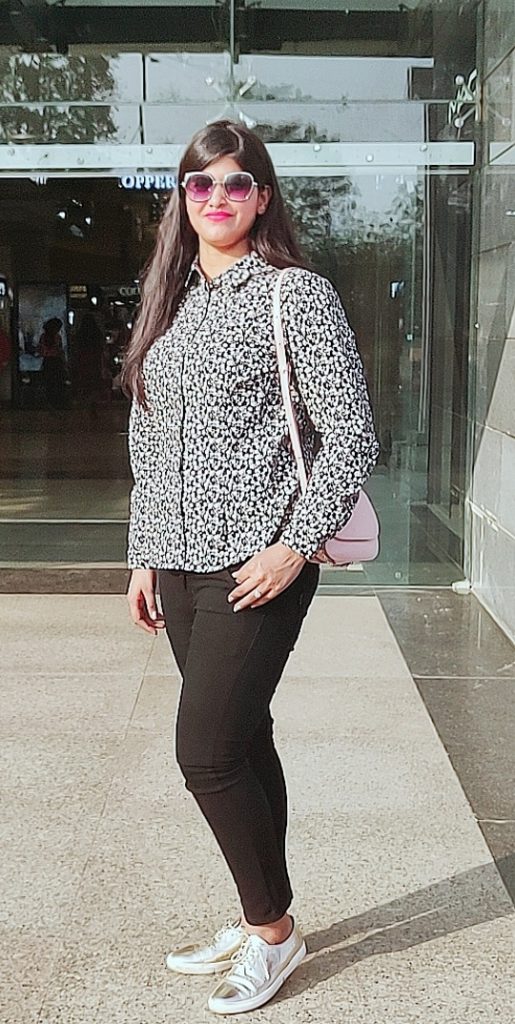 " As a human being, I have an explicit portion of responsibility towards society and I will never stop doing my part. No matter how little it is." — Sarita said.
Sarita is a person of integrity and great virtues. She firmly believes in the notion of one's commitment towards society. Everyone who is in a privileged position should be capable of giving equal opportunity for everyone and giving assistance to the needy. That's what we should inculcate in our younger generation.
Sarita wants to build a generation who is capable of standing for what is right. They should be adept to protect the environment, preserve the water resources, educate everyone without any gender discrimination, and give equal opportunities for everyone to make the future bright.
If you're inspired with this story, do share it with your friends and family & be their fountain of positivity! Don't forget to share your views and experiences with us in the comment section; we care for all of you!