The brilliance of entrepreneurship lies in the fact that you can grow. Moreover, if you get a partner in your friend, then the business will flourish for sure. Well, this is what pretty much sums up the success story of Mr. Satya Subham Rout & Mr. Sahil Pradhan, who are the founders/owners of onedesign. Starting with just 25,000 rupees to this business, now it has become a success, as the present turnover is about 50 lakhs.
The 25-year-old friends were determined to make it big and have succeeded in their dreams by sheer effort and skill. It's worth mentioning that Mr. Satya Subham Rout has worked with corporate giants like Jindal Steel, Aditya Birla Group, and numerous other companies. Coming from an engineering background, he is a successful Brand designer and strategist and therefore has helped the brands and businesses get ahead of the competition.
On the other hand, Mr. Satil Pradhan has also worked with start-up companies from Bangalore, Chennai Super Kings, EUME, etc. He, too, has given a helping hand in promoting the brands and build revenue and sales.
As we said earlier, both of them were classmates and have known each other for 10 years. Moreover, they had the dream of creating employment and working together. That's why, through their business, they have successfully collaborated with creators around the globe and helped them strategically. Moreover, they have also built a wonderfully skilled team.
A Brief ABout Their Succesful Business
The owners of the company started this venture in 2017 October. Currently, they have functional offices in New Delhi and Dubai. Their company has created a paradigm shift in the creative world by a fine margin. About the business, the founders said,
"Onedesign is engaged in delivering strategic marketing solutions to clients of different sectors. We help a client journey from an idea to scale."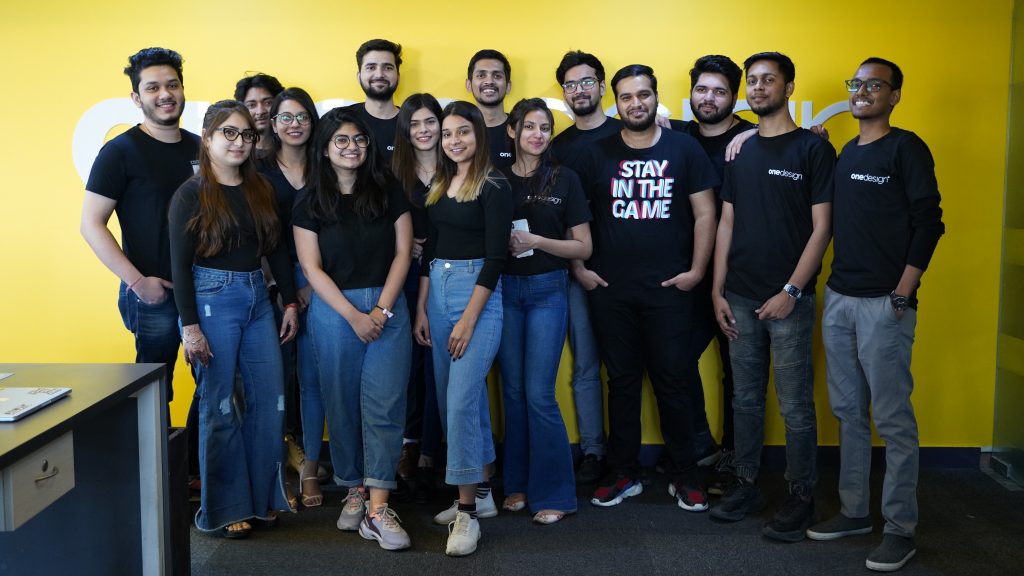 Therefore, they work in Branding, Marketing, Strategy, UI/UX, retail & Spaces design, etc. By doing so, their main goal is to make great designs accessible to all through the network of best-in-class freelance designers, who work hand-in-hand over global projects through them. Through their high-quality service, time compatibility, and affordability, they have certain attained immense success.
That's why the next milestone is to enter into the entire remote working model by taking the help of a cloud app platform, which is, in fact, first in the industry. So that's why they'd try to make progress go even more efficiently.
The Idea Behind The Business & All The Obstacles Faced
The founders of this business realized that it's difficult to create a fully functional branding and design system for the client with a decent turnout. In fact, the required skills, observations, and other essential things were not present in Universities because of disorganized marketing education.
That's why they felt it was pivotal to
"channelise these semi-learned people together to create a synergy that could propel a revenue-earning business."
In their journey towards achieving this goal, they took Chris Do's inspiration very seriously. His ways of re-inventing the creative business and dealing with the clients helped them a lot.
Moreover, it was also essential to find people who could master creative execution. Having found so, it was only a matter of time before the company sailed to success.
However, like any other start-up business, there were a lot of struggles involved. Since it is a less discovered industry and has fewer opportunities in terms of growth and autonomy, it was tough at the initial phase. However, slowly and steadily, they grew to become one of the best in the market.
Word Of Advice To The Dreamers
Both the owners had an eye to turn any unusable junk into profitable products and sell them. So, yes, the path isn't thorn-free, and people can find it difficult at first, but it's important to accept the losses and failures.
But, as they said, it's essential to
"Believe in your vision. Believe in yourself and believe in doing the right thing. Then, you'll reach there even before you will know."
If you're inspired with this story, do share it with your friends and family & be their fountain of positivity! Don't forget to share your views and experiences with us in the comment section; we care for all of you!